Main content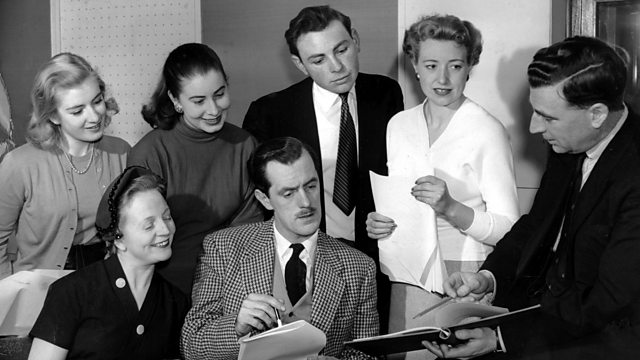 Women in The Archers, Jill Dawson, Menopausal flooding
Author Jill Dawson and her latest novel inspired by the Lord Lucan case. Sexual politics in The Archers. Menopausal flooding.
Radio 4's soap opera, The Archers has long inspired a diverse and loyal fan base. The everyday tale of farming folk has tackled everything from unplanned pregnancy in the 1960s to the coercive control and domestic violence a couple of years' ago. But with women still more likely to be found baking at Brookfield or gossiping in the post office, exactly how feminist is Ambridge? That's a question tackled in a new book, Gender, Sex and Gossip In Ambridge: Women In The Archers. Academics, Nicola Headlam and Cara Courage, explain what drives them to give up their free time to organising academic conferences about The Archers - as well as listening to it - and they share a few of their thought-provoking conclusions.
Heavy bleeding or "flooding" can be one of the symptoms of the menopause. What do we know about it and what can be done to help women affected? Jane speaks to Paula Briggs a consultant in Sexual and Reproductive Health for Southport and Ormskirk Hospital NHS Trust and hears from listeners about their experiences.
Jill Dawson is the author of ten novels and the editor of six anthologies of short stories and poetry. In her latest novel, The Language of Birds, she takes inspiration from the infamous Lord Lucan case, placing the murdered nanny at the centre of this shocking tale.
Chemicals are an essential component of our daily lives, but some chemicals can severely damage our health or the environment. There is growing interest in the possible health threat posed by endocrine-disrupting chemicals (EDCs). They can be found in our environment, food, and consumer products. What do women need to know about EDCs? We find out with Dr Sibylle Ermler, research Fellow at the Institute of Environment, Health and Societies at Brunel University and Elizabeth Salter Green – Director of CHEMTrust
Presenter: Jane Garvey
Producer: Caroline Donne
Interviewed guest: Nicola Headlam
Interviewed guest: Cara Courage
Interviewed guest: Paula Briggs
Interviewed guest: Jill Dawson
Interviewed guest: Dr. Sibylle Ermler
Interviewed guest: Elizabeth Salter Green
Menopause and Flooding - Advice and Support