Main content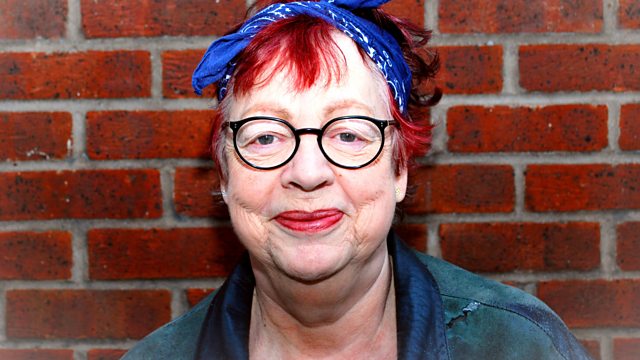 Jo Brand
Comedian Jo Brand tells Michael Berkeley about the music in her life, from learning piano and violin as a child to the huge challenge of playing the Royal Albert Hall organ.
The comedian Jo Brand tells Michael Berkeley about the important role classical music plays in her life.
Jo Brand has enjoyed a pretty unusual career path - from psychiatric nurse to The Great British Bake Off. On the way she's taken in radical stand-up comedy – under the moniker The Sea Monster – invented a new genre of Bafta-winning sitcom drawing on the black humour of nurses and social workers, and has made numerous appearances on panel shows from QI and Have I Got New For You to Question Time.
Jo talks movingly about the music in her childhood – learning the piano and violin, bell ringing in her local church and listening to music with her father, who suffered from depression. She chooses Mendelssohn's Violin Concerto in his memory.
Music runs through Jo's family, and her teenage daughters are keen singers. We hear Carmina Burana, which one of them has performed, as well as part of Beethoven's Pastoral Symphony, which reminds her of her rural childhood with her two brothers.
And she tells Michael that coping with drunk hecklers in rough comedy clubs was as nothing compared to the paralysing fear she felt when she had to perform Bach's Toccata on the organ of the Royal Albert Hall for a television programme:
'There were 8,000 people there. It was absolutely terrifying. I'd never actually realized what that expression "your blood running cold" really meant, but two minutes before I walked up and sat down at the organ, my hands were completely freezing and I thought they wouldn't work.'
Producer: Jane Greenwood
A Loftus production for BBC Radio 3
Last on

Broadcasts