Main content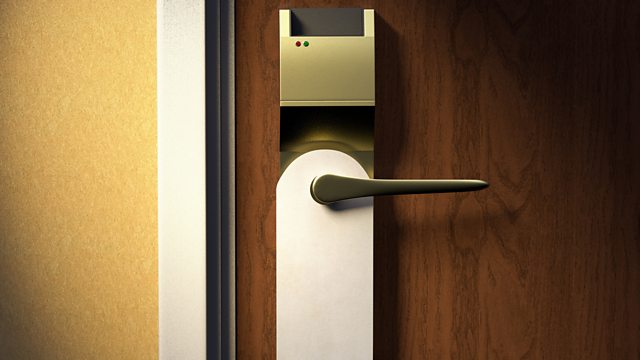 Read the Room
Sally lands a key role in an epic movie trilogy, but the producer insists on meeting her before signing off. What follows causes Sally to wonder about her ability to read the room.
After years of hard graft and almost success, Sally Hall, 38, has finally landed the role of a lifetime in a movie franchise. It's a job which her boyfriend Jack agrees could set them up for life.
But there is one fly in the ointment. The Executive Producer, Richard Donovan, has asked to meet Sally alone in his hotel suite before he agrees to sign off on her.
Reluctantly, Sally allows herself to be persuaded by her agent that this is merely a formality - a grip and greet as they say in Hollywood. But things get awkward when Donovan emerges from the shower in his bathrobe and begins to subtly undermine Sally before becoming inappropriately intimate with her. She gets out of there but immediately begins to question whether Donovan's advances and the implied threat to remove her from the picture were real or part of her imagination.
Her agent's hardly disinterested advice is to get back in the room and do whatever it takes to secure the role and her commission, but her boyfriend rails at her naivety, and inability to read a room. It's like he is somehow blaming her.
Sally has some hard choices to make and settles on an unusual course of action.
Writer Viv Groskop's first book - I Laughed, I Cried: How One Woman Took On Stand-Up and (Almost) Ruined Her Life - is a mid-life crisis memoir described as "Eat, Pray, Love set in a comedy club". Raised in Somerset and educated at Cambridge University, Viv worked as a journalist on the Daily Telegraph, Russian Vogue and The Guardian before taking up stand-up in her late thirties. Dubbed "the most prolific freelance in the UK", she is a twice-nominated PPA Columnist of the Year and has written for The Observer, The Times, Sunday Times, Independent, Mail on Sunday, Esquire and Harper's Bazaar.
Cast:
Sally……………………..……………………………………….Melody Grove
Richard…...………..……..…………………………………….Tim McInnerny
Kate...…..………………………………………………………...Dona Croll
Jack…………………...…………………………………………..Owen Findlay
Maddie / Chambermaid.…….…………………………Katy Ellis
Anna..……………………………………………………………Rebecca Saire
Written by Viv Groskop
Produced and directed by Eoin O'Callaghan
A Big Fish Radio production for BBC Radio 4
Last on