Main content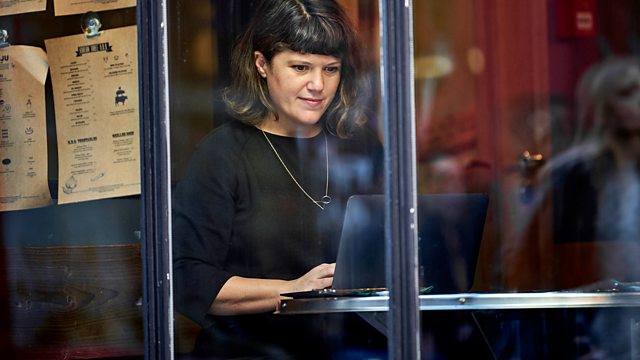 Episode 2
Traditional offices are waning in popularity. Freelances and start-ups like co-working spaces now. Ruth Barnes investigates this and other new locations for work - including home.
Ruth Barnes continues her series exploring the changing world of work.
Not only is the nature of work changing, so too are the places where work is done. The traditional office is increasingly giving way to co-working spaces. All over the country, these new short term, flexible spaces are gaining ground. They are often decorated in a modern style without the dreary partitions and grey photocopiers associated with the traditional office, and offer a whole lifestyle - not just healthy food in on-site cafes, but yoga and free prosecco, classes for personal and professional improvement, even a summer camp.
But what's the cost?
The alternative, working from home, has its downsides too, as Ruth discovers. People can feel lonely and undervalued.
For some, such as social and health workers, the move is to "agile working", which often means there's no office at all - just work from the car.
We may hate the office - its appearance and its associated culture - but has it yet been bettered?
Producers: Susan Marling and Elizabeth Burke
A Just Radio production for BBC Radio 4