Main content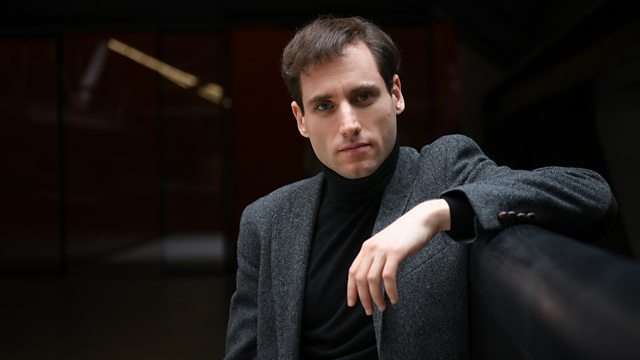 The 'Great' C major
Alexander Vedernikov and the BBC National Orchestra of Wales in two celebrated works in the key of C; Rachmaninov's C minor Piano Concerto and Schubert's 'Great' C major Symphony.
Live from St David's Hall, Cardiff
Presented by Nicola Heywood Thomas
Rachmaninov: Piano Concerto No 2 in C minor, Op 18
20.10 Interval Music
Schubert: Symphony No 9 in C major, D 944 (The Great)
Boris Giltburg (piano)
BBC National Orchestra of Wales
Alexander Vedernikov (conductor)
In tonight's concert we offer two towering works of the Romantic period, from the tolling chords which open Rachmaninov's tempestuous second Piano Concerto to the triumphant ending of the work that was dubbed Schubert's "Great" C major symphony. Rachmaninov was deeply depressed by the poor critical reception to his first symphony, and felt completely unable to compose. Undertaking a course of daily suggestive hypnosis for three months in order to regain his ability to write music bore remarkable fruit in the composition of his second piano concerto. The critical response to this piece was highly favourable and it has endured as one of his best loved pieces. Similarly, Schubert's "Great" C major symphony is often heralded as one of his greatest works. Sadly, Schubert was not able to enjoy its success; the first recorded public performance did not occur until ten years after his death, no orchestra being prepared to take it seriously due to its length and the difficulty of the parts. Happily, his fellow composer and critic Robert Schumann saved the work from obscurity when he sent it to Mendelssohn who, in spite of complaints from contemporary orchestras, continued to champion the work until it achieved the recognition it so richly deserves.
Featured in...
We broadcast more live and specially-recorded concerts and opera than any other station.