Main content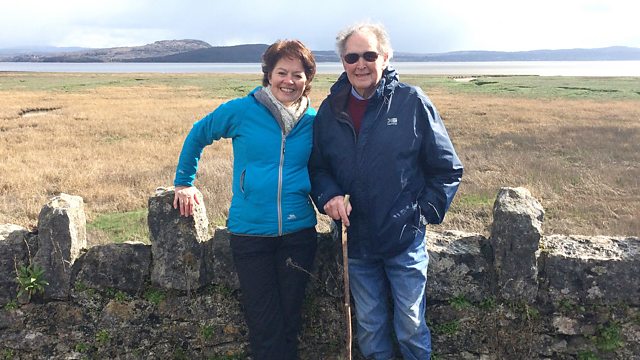 Changing Tides at Morecambe Bay
A new Eden Project is planned for Morecambe to encourage people to see this marine environment anew. Helen Mark meets Cedric Robinson the Queens Guide to the Sands to walk the bay.
The Eden Project plans to bring its distinctive building design and appreciation for biodiversity to Morecambe. It's hoped that this Eden Project of the North would not only bring many visitors to the wider Morecambe Bay area but that it would also help us to understand the incredible ecosystem within the bay.
Until now the Bay has often been feared after tragedies such as when 23 cockle pickers were drowned in 2004. It is the UK's largest expanse of intertidal mudflats and sands and this ecosystem creates a feeding ground and habitat for many species as well as supporting a unique method of fishing on foot and tractor. Many of those fishermen know how to work and cross the bay safely but Cedric Robinson is the man intrusted as 'The Queen's Guide to the Sands'. In this role he has been helping people cross the bay for 55 years and he has seen the bay changing.
Helen Mark meets Cedric and hears how the Eden Project and the Morecambe Bay Partnership hope to transform the bay into a place of fascination for all with landscape art, iconic buildings such as The Midland Hotel and proposed Eden Project and the stories of those who know the bay best.
Podcast
Countryside magazine featuring the people and wildlife that shape the landscape of Britain