Main content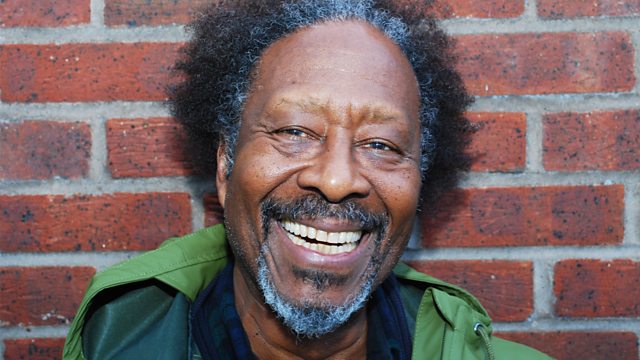 After 1945
Clarke Peters uncovers the stories of black music in Europe, from the Jazz Age to the 1950s.
Drawing on rare archive recordings, Clarke Peters' new three-part series explores the hidden history of black music across Europe, from the late 1920s through the war years and beyond.
Black music in Europe doesn't begin with the arrival of the Empire Windrush at Tilbury. There is a long, rich history preserved on shellac discs that shows how diverse sounds enthralled the continent long before 1948.
Throughout the series, we hear from a huge array of different performers - including classical composers, jazz stars, calypso legends and more - as well as commentators and historians, to get to the heart of early black music in Europe.
Episode 3 – After 1945
In this final episode, Clarke delves into the sounds of 1950s London, from Ambrose Campbell and his West African Rhythm Brothers and steel pan master Sterling Betancourt MBE, to calypso star Lord Kitchener. He also uncovers the history of jazz in Paris after 1945 and tells how black American GIs found a new freedom in post-war Germany.
Presented by Clarke Peters
Produced by Tom Woolfenden
A Loftus Media production for BBC Radio 4