Main content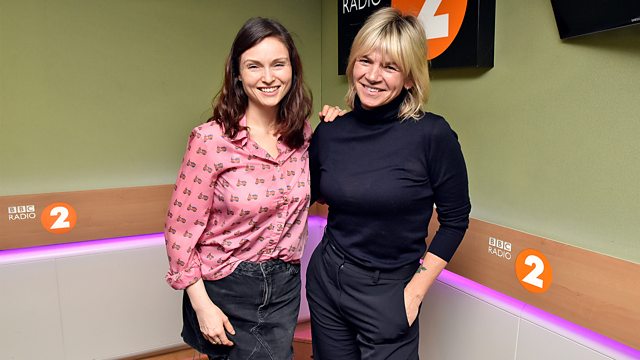 Sophie Ellis-Bextor
Sophie Ellis-Bextor tells Zoe about taking her orchestral album, The Song Diaries, on tour. Plus Zoe heads behind the scenes of All Together Now in another Backstage Ball.
Wake up and embrace the day with Zoe Ball! Singer Sophie Ellis-Bextor tells Zoe about her plans to take her orchestral album, The Song Diaries, on tour this summer.
It's Backstage Ball! Zoe goes behind the scenes of BBC One's All Together Now to chat to head vocal coach Mark De Lisser ahead of the final on Saturday.
Along with Katherine Cracknell on news, Richie Anderson on travel and Mike Williams on sport, she and the team have the best start to your morning. With celeb guests, quizzes, headlines, tunes chosen by listeners, and more music that you can shake a glitterball at!
There's also weather with Carol Kirkwood, a daily Pause For Thought and head teacher and choir master Dave McPartlin from Flakefleet Children's Choir on the line to tell us all about their golden buzzer Britain's Got Talent audition!
Pause For Thought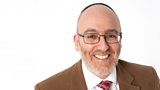 Harvey Belovski, rabbi at Golders Green United Synagogue: 
Today, 9th April, is the anniversary of the death of a remarkable man. Dietrich Bonhoeffer was a Lutheran pastor in pre-war Germany. Known as an extraordinary teacher and thinker, he was ordained at the age of 25 in Berlin. When the Nazis came to power in 1933, he opposed the regime from the start. Just two days after Hitler became chancellor of Germany, Bonhoeffer delivered a radio address warning people against sliding into a cult of the Fuhrer – Hitler's title. The broadcast was cut off in the middle of a sentence, perhaps by the Nazis. Bonhoeffer put himself at incredible risk to fight the growing tide of hatred.
Numerous key positions in the church were given to Nazi supporters, and he often found himself isolated and harassed by the authorities. Yet, against much of society and many in his church, he campaigned passionately to derail Hitler's genocidal mission against the Jews. He said: We are not to simply bandage the wounds of victims beneath the wheels of injustice, we are to drive a spoke into the wheel itself. After a stint in the UK, Bonhoeffer returned to Germany in 1935, to start an underground seminary, preaching love for the Jewish people and resistance to the Nazis. Eventually, he was taken to a concentration camp and executed on 9th April 1945, just two weeks before liberation. 
Thank God, most of us will never experience the kind of choices faced by Dietrich Bonhoeffer or the personal cost. But in our small way, I believe each of us has opportunities to stand up for things that are important. It can be to protect someone vulnerable who's being bullied in the playground. It might be to call out a racist comment in the supermarket. Or it can be to stand up for a colleague at work who's having a rough time. It's so easy to remain silent and not get involved, especially when we may encounter abuse in response. Bonhoeffer taught us that we must stand up and be counted and to fight wrong whenever we see it: for ourselves, for society, and, most of all, for our children. 
As he said: The ultimate test of a moral society is the kind of world that it leaves to its children. What kind of a world do we want to leave to our children?