Main content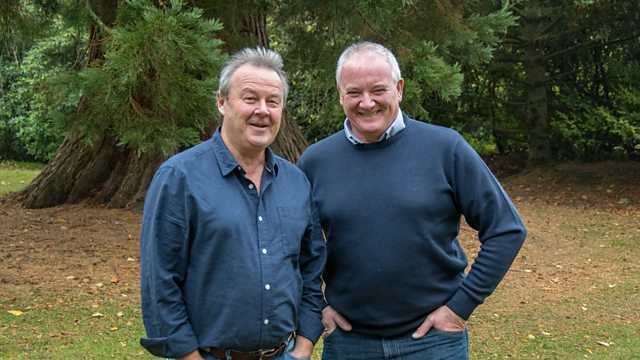 Fire and Peace, Ecology and Osprey
Join Mark Stephen and Helen Needham for the latest outdoor activities from Shetland to the Borders, plus the key stories for those who live and work in the countryside.
In the first half hour Helen Needham joins a group of recovering addicts on a wild camping trip near Aviemore run by Gerry Ward of Fire and Peace.
Gerry believes that spending time around a fire in the outdoors heals us and makes us feel secure through tapping into our ancient subconscious. Helen hears the personal stories of the group and how their struggles with alcohol and drug addiction has brought them close to death.
But it's clear that being next to the river and around the fire promotes a sense of calm and belonging.
Mark attends the Scottish Ecology, Environment and Conservation Conference at Glasgow University. It's an annual conference for Scottish PhD, Masters and advanced undergraduate students working in biology.
He speaks to some of the students about their research including a study on House Sparrows in Glasgow and micro plastics in freshwater lochs in Scotland.
Euan is at Forvie National Nature Reserve to hear about concerns visitors are disturbing the grey seal population that make their home there.
It may only be April but some people are already looking ahead to Christmas. Helen Needham visits a company in Aberdeenshire who are busy planting Christmas Trees.
And Mark visits the Loch of the Lowes Wildlife Reserve to see Lassie and Laddie, the two osprey who have recently returned to their nest.