Main content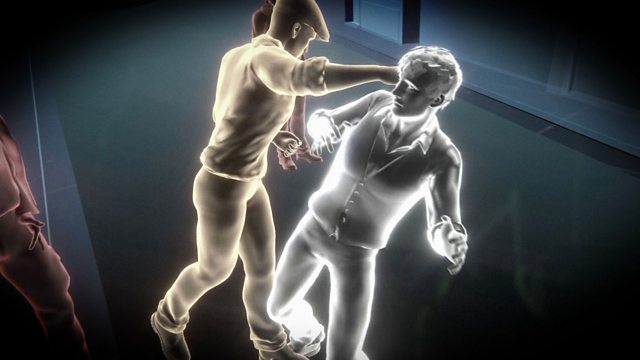 The barristers investigate the violent attack of an Irish Catholic in Victorian Darlington by a rival gang, in a case involving dubious evidence and suspected mistaken identity.
Leading barristers Jeremy Dein and Sasha Wass re-examine the violent attack on an Irish Catholic by a rival gang in a case of revenge, murder and secret societies.
Darlington, 1875. At 10pm on Easter Sunday, father of four John Kilcran was brutally attacked in a Darlington street by a gang of men. An unknown weapon struck his head with such ferocity the crack could be heard from bystanders over fifty yards away. John was carried home and eventually died from his injuries, but not before he could name the culprit who he believed launched the fatal blow, fellow Irish immigrant Michael Gilligan.
Despite vehemently professing his innocence, Gilligan was executed in Durham jail, leaving behind wife Elizabeth and two young children. Now, four generations on, Geoff Gilligan and his cousin Debbie are on a quest to clear the family name.
The case built against Michael was a contentious one, based on the testimony of questionable eyewitness accounts, but was it a miscarriage of justice and can a modern legal team discover the truth?
Whilst Debbie and Geoff attempt to add detail and colour to the life and character of their elusive ancestor, Jeremy and Sasha delve into the archives to review the evidence and search for new information regarding issues of motive, alibi and tainted witnesses.
Could this have been a case of mistaken identity, did the wrong man hang for this murder, and can the barristers find enough new information to persuade a judge that Gilligan's conviction was unsafe?
Credits
| Role | Contributor |
| --- | --- |
| Presenter | Jeremy Dein |
| Presenter | Sasha Wass |
| Executive Producer | Mike Benson |
| Production Department | Michael Klokkos |
| Production Manager | Zlatina Rankova |
| Producer | Lorna Hartnett |
| Series Producer | Simon Cooper |
| Production Company | Chalkboard TV |