Main content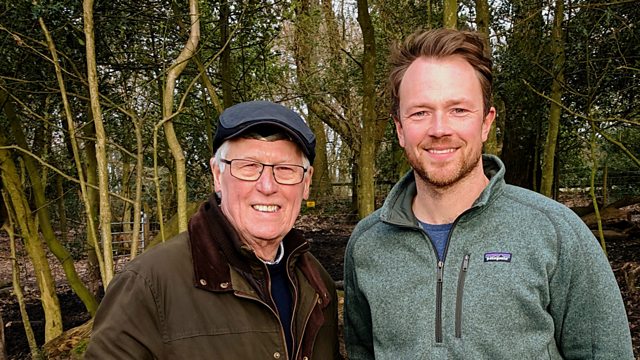 Surrey
Countryfile is exploring Surrey, where Matt Baker meets the women who have inspired generations of conservationists and Helen Skelton visits a biodynamic vineyard.
Countryfile is exploring Surrey, where Matt Baker meets the women who have inspired generations of conservationists. Helen Skelton visits a biodynamic vineyard, John Craven finds out how best to go about keeping pigs, Steve Brown unearths the history of the Surrey landscape through sculpture, Adam finds out what Brexit means to our farmers, and Tom looks at whether the UK's favourite meat could – or should - ever be antibiotic-free.
Mary's Story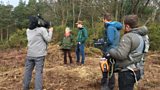 Matt's on Brentmoor Heath, north west of Woking, to meet Mary Adler, a remarkable woman who's embodied the spirit of the Surrey Wildlife Trust for more than 30 years.
Back in the 1980s, Mary helped to save this important heathland from housing development.
The Surrey Wildlife Trust then offered to manage the site – and Mary thought her job was done – until they asked her to be the volunteer warden.
Over three decades, Mary's tireless work, with the help of many invaluable volunteers, has transformed this landscape into a thriving habitat.
But maybe Mary's greatest achievement is inspiring the younger generation – including her son James. 
Commuter Pig Keeper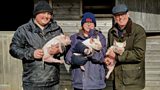 Doctor Michaela Giles keeps champion prize-winning pigs as well as working for DEFRA as a research scientist.
It's fair to say she's passionate about porkers  - she's a member of the British Pig Association and the government's Pig Expert Group. 
She writes for piggy websites and magazines and, for pig enthusiasts, her book, "The Commuter Pig Keeper" is a must...
Michaela hopes her mission to share her knowledge will hopefully help secure the future for some of our rarest pigs.
Surrey Unearthed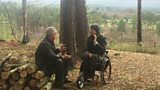 Surrey Unearthed commissioned ten artists to create works of art that will take pride of place in the 
RSPB Farnham Heath reserve in the Surrey Hills.
They'll explore the industry, farming and culture that have shaped this area of outstanding natural beauty. 
One of the artists is Walter Bailey - world renowned for his intricate wood sculptures.
Today he's starting to construct a piece inspired by the history of these woodlands.
Antibiotic-Free?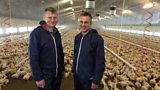 Tom investigates whether the UK's favourite meat, chicken, can ever be produced without the use of antibiotics. 
The poultry industry has cut the use of the drugs by a massive 82% over the past six years. 
But Tom discovers poultry farmers are still using tonnes of feed additives that are far from antibiotic-free...
Adam's Farm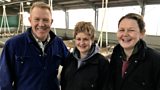 Bio-Dynamic Wine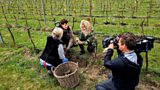 The slopes of Surrey are home to an organic vineyard whose award-winning wines rival some of the best that even France can offer.
Dr Alex Valsecchi is the manager of the vineyard. She studied Horticulture at Milan University and learnt her trade in the vineyards of Italy.
Her right-hand man is Dominic Travers, who graduated from the Royal Agricultural University. 
Between them they know a thing or two about growing grapes, but around here, they do things a little bit differently...
Trust at 60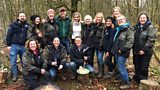 Credits
| Role | Contributor |
| --- | --- |
| Presenter | Matt Baker |
| Presenter | Helen Skelton |
| Presenter | John Craven |
| Presenter | Steve Brown |
| Presenter | Adam Henson |
| Presenter | Tom Heap |
| Executive Producer | William Lyons |
| Series Producer | Becky Pratt |