Main content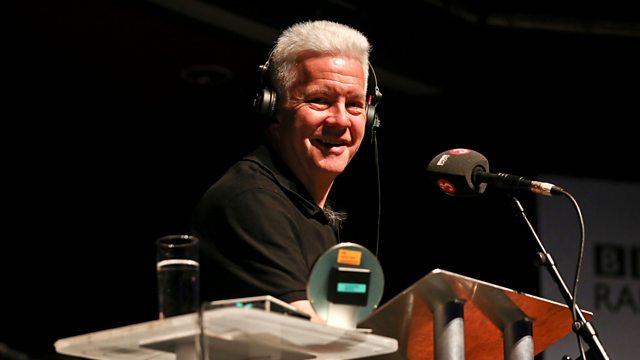 Free Thinking - Leonard Cohen
The Verb celebrates the emotional language of Leonard Cohen: loneliness, longing, desire and celebration, from the Free Thinking Festival at Sage Gateshead.
The Verb celebrates the emotional language and range of singer-songwriter, novelist and poet Leonard Cohen. Ian McMillan is joined by guests including actor Kerry Shale (who takes on the persona of Cohen himself), philosopher Angie Hobbs, and musicians Paul Smith and Georgia Ruth to perform and explore Cohen's work. They consider the way he helps us hold contradictory emotions, his celebration of vulnerability, and consider whether it's fair to call him a poet of 'despair'.
Presenter: Ian McMillan
Producer: Faith Lawrence
Kerry Shale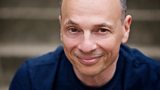 Actor, writer and transatlantic treasure, Kerry Shale 'is' Leonard Cohen for the purposes of this Verb celebration, bringing lyrics and language to life for us, and answering Ian McMillan's questions about writing and the emotions. Kerry explores the influence of Cohen's Canadian upbringing (something they share) on his sensibility, and explores his oeuvre as a 'manual for living with defeat'. Kerry also leads the audience in a lesser known section of Cohen's most covered song, 'Hallelujah'.
Paul Smith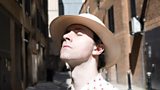 Paul Smith, singer-songwriter, solo artist and Maxïmo Park frontman, bought The Greatest Hits of Leonard Cohen from Billingham Woolworths when he was a teenager, enticed by the romanticism of the cover image. For The Verb he covers 'Famous Blue Raincoat', a song that he says weaves together many emotions including 'concern, contempt, jealousy, anger, grudging acceptance, and wistfulness'. He's accompanied by Georgia Ruth on Harp. Paul Smith's latest solo album is 'Diagrams'.
Angie Hobbs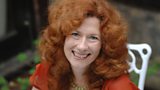 Angie Hobbs is the Professor of the Public Understanding of Philosophy at the University of Sheffield. She rejects the image of Cohen as 'despairing', finding instead writing that is honest about raw pain, grief and longing. Angie argues that Cohen is always engaged with the world, and invites us to return to it, even when we are at our lowest. She also celebrates Cohen as a songwriter who makes you think as well as feel, and examines the poetry that influenced him, particularly the work of Federico García Lorca and Wallace Stevens.
Georgia Ruth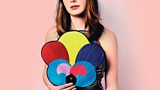 Singer-songwriter and radio presenter Georgia Ruth explains that she initially resisted playing harp on Cohen's songs, but discovered that his idiosyncratic guitar parts translate well to her instrument. Georgia recounts how much Cohen's lyrics make her laugh, especially some of his very formal, knowing rhetoric. For The Verb she returns to Cohen's novel 'Beautiful Losers', which she first read at 18, and now finds herself more drawn to the sensitive than the shocking passages. Georgia performs one of her favourite Cohen songs, 'So Long Marianne'.