Main content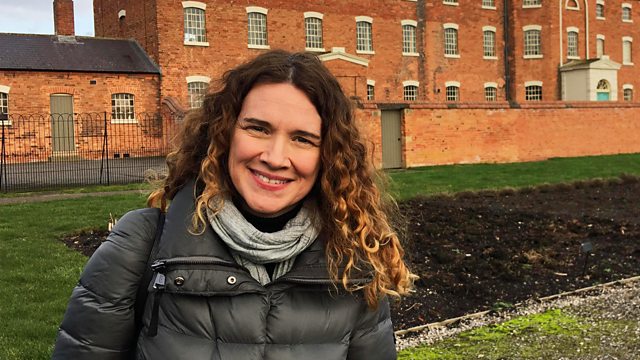 An Alternative History of Mothering
On this Mother's Day, historian Emma Griffin turns to history to debunk what she calls the Motherhood Myth - the idea that maternal love is as natural as sunshine.
Another year, another Mother's Day, and the usual celebration of the special love mothers have for their children. The overall message is that maternal love is powerful and instinctive, rooted in our biology, rather than our culture.
Historian Emma Griffin turns to history to debunk what she calls the Motherhood Myth. She explores how, despite constant efforts since the 18th century to insist that maternal love is as natural as sunshine, the reality is much more complex. Ideas about motherhood have changed over the past five hundred years, and so too have the actual emotions themselves.
Emma meets Jane Whittle, an Early Modernist from Exeter University, who studies a time in our culture when motherhood was not sentimentalised - both parents were expected to care for children in an extended family household and many were sent out to wet nurses until they were two or three years old. At this time, Britons had little sense of motherhood involving a particularly intense form of love and devotion.
At Audley End House, in the beautifully appointed Victorian nursery, Emma explores the emergence of new ideas about mothering and raising children, with commentary from historians Joanne Begiato and Jennie Batchelor.
She then visits the Southwell Workhouse in Nottinghamshire with Kate Gibson to explore how, while middle-class mothers were being increasingly idealised, mothers at the other end of the social scale were being separated from their children and judged to be 'bad' through their inability to provide appropriate care for them.
Rising living standards in the 20th century vastly improved child welfare and allowed society to create a narrative in which 'bad' mothers were an aberration - exceptions to the rule of selfless and devoted mothering. Emma speaks to leading child psychologist Laverne Antrobus at the Tavistock Centre in London to understand how attachment theory informs the way we approach the psychology of maternal relationships today, and how we might re-think our traditional view that mothers should be the principal providers of children's emotional welfare.
Singing by Vivien Ellis
Readings by Will Huggins
Produced by Melissa FItzGerald
A Blakeway production for BBC Radio 4
Last on
Broadcasts

Featured in...
From prison breaks to VR dinosaurs: insights from the AHRC & BBC's scheme for academics.