Main content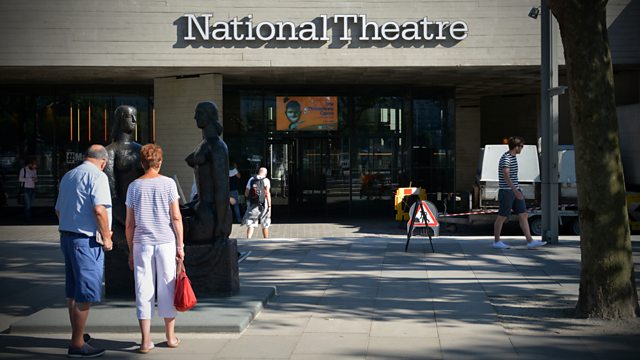 Whose National Theatre?
James Naughtie investigates the role of major social change in the eventual creation of the National Theatre. From 2013.
James Naughtie concludes his two-part investigation into why the UK took so long to found a National Theatre and whether the struggles and delay resulted in a more creative and versatile organisation.
James Naughtie takes up the story from the end of the First World War, but his particular focus is on how the introduction of a National Health Service and National Insurance after the Second World War shifted cultural attitudes.
He looks into the legacy of the Festival of Britain and the ways in which this eased the way for a National Theatre company and, eventually, its iconic building on the South Bank.
He considers why, when this building was at last opened in 1976, its publicity poster boldly declared "The New National Theatre is Yours".
James Naughtie speaks with Nicholas Hytner, Richard Eyre, Michael Frayn and Michael Billington as well as listening to the voices of Laurence Olivier, Sybil Thordyke, Lillian Bayliss and other theatrical luminaries in the BBC Archives, tracing a story in which the arts, history, politics and national identity share the stage.
Reader: Simon Russell Beale
Producer: Beaty Rubens
First broadcast on BBC Radio 4 in 2013.