Main content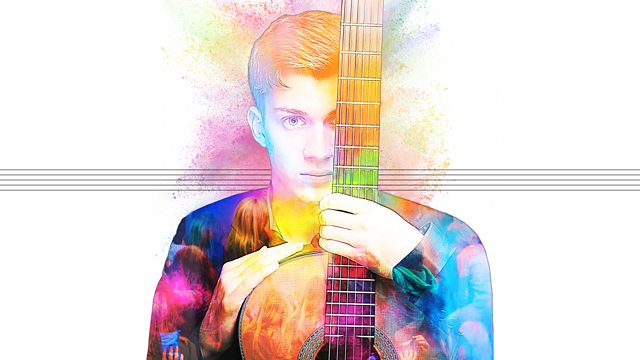 Concierto de Aranjuez
BBC NOW and Kensho Watanabe perform a Borodin overture and Tchaikovsky's 5th Symphony. New Generation Artist Thibaut Garcia is guitarist in Rodrigo's Concierto de Aranjuez
Live from Aberystwyth Arts Centre
Presented by Nicola Heywood Thomas
Coming live from the first stop of their bi-annual tour of Wales, Kensho Watanabe conducts the BBC National Orchestra of Wales in a program of two Russian classics, book-ending an ever-popular Spanish landmark of the guitar repertoire, Joaquin Rodrigo's Concierto de Aranjuez, featuring New Generation Artist Thibaut Garcia as the soloist. The overture to Borodin's Prince Igor opens the concert, a work which was almost certainly composed not by Borodin, but by Glazunov after Borodin's untimely death, but based on Borodin's themes and sketches. It manages to show both composers in a favourable light—Borodin for his dazzling themes, and Glazunov for his iridescent orchestration. To close the concert, Tchaikovsky's 5th Symphony, a work which the composer struggled with and which many believe to be a work coming to terms with the secret homosexuality which he took to the grave.
Borodin: Prince Igor (Overture)
Rodrigo: Concierto de Aranjuez
8.10 Interval music
Tchaikovsky: Symphony No 5 in E minor, Op 64
Thibaut Garcia (guitar)
BBC National Orchestra of Wales
Kensho Watanabe (conductor)
Featured in...
We broadcast more live and specially-recorded concerts and opera than any other station.