Main content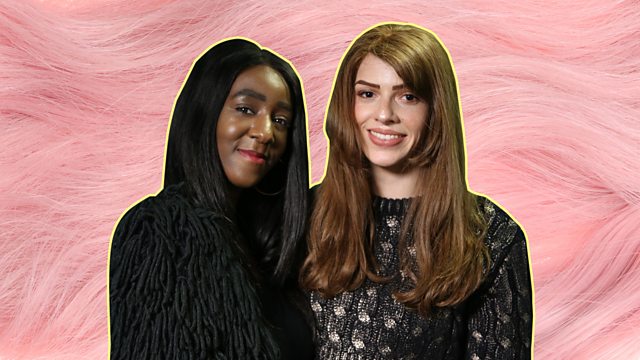 Wigs & losing your hair; Jill Dawson; Women & heart attacks;
Losing your hair & wearing a wig; Are Nordic nations failing rape victims?, Jill Dawson & her new novel; Women & heart attacks; Kara Lily Haworth, Judith Bruce & 'Maggie May'
The final part in our wig series: Laura Lattimore is a 28-year-old blogger from London. She was diagnosed with Alopecia as a toddler. Since then, wigs have become a big part of Laura's journey and self-image. She now uses her platform to promote awareness and offer advice on how to style wigs for other young women. Rashida Hardy is 25 and was diagnosed with Lupus three years ago. She has experienced severe hair loss as a result of the condition and wears a wig almost every day. When you suffer from hair loss, how can wigs become a part of your personal story?
Norway, Finland, Sweden and Denmark are considered to be amongst some of the most gender equal countries in the world. However, a new Amnesty International report has found a 'shocking' level of unreported and acquitted rapes across the Nordic countries. Why is this the case? Helle Jacobsen is a senior advisor and researcher on gender at Amnesty Denmark. Jacqui Hunt is the Director of Equality Now's European office. They both join Jane to discuss.
Jill Dawson is the author of ten novels and the editor of six anthologies of short stories and poetry. In her latest novel, The Language of Birds, she takes inspiration from the infamous Lord Lucan case, placing the murdered nanny at the centre of this shocking tale.
Women who suffer heart attacks are twice as likely to die in hospital than men with the same condition, research has shown. This week on Late Night Woman's Hour, Emma Barnett and her guests – barrister Samantha Davies and scientists Sophie Scott and Maggie Aderin-Pocock – get their heads round this startling statistic and consider what might lie behind it.
Lionel Bart is best known for creating 'Oliver!' but he also wrote a far less well known musical called 'Maggie May'. It follows the life of a sex worker on the Liverpool Docks who falls in love with a troubled dock worker. A new production at the Finborough Theatre is the first performance on a London stage since its 1964 premiere. Jane speaks to Kara Lily Hayworth who plays the title role of Maggie May today and Judith Bruce who played her in the original production at the Adelphi Theatre.
Presenter: Jane Garvey
Producer: Kirsty Starkey
Interviewed Guest: Helle Jacobsen
Interviewed Guest: Jacqui Hunt
Interviewed Guest: Jill Dawson
Interviewed Guest: Samantha Davies
Interviewed Guest: Sophie Scott
Interviewed Guest: Maggie Aderin-Pocock
Interviewed Guest: Laura Lattimore
Interviewed Guest: Rashida Hardy
Interviewed Guest: Kara Lily Hayworth
Interviewed Guest: Judith Bruce
Last on

Laura Lattimore and Rashida Hardy on the impact of long-term hair loss.
Hair Loss - Support and Advice
Broadcast