Main content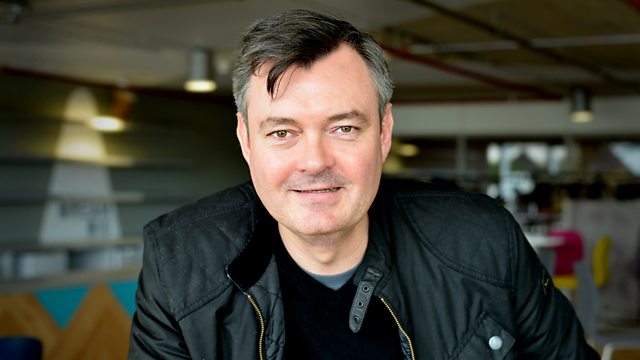 Legendary Rocker Nick Lowe, Merseyside singer/songwriter Ian Prowse and Agatha Christie's And Then There Were None
Legendary singer, songwriter and producer Nick Lowe looks back over his career and discusses his new EP and upcoming tour.
Grant Stott has music and conversation with Merseyside hero Ian Prowse: the guitarist, singer-songwriter, has a new solo album out and an upcoming Scottish date. Previously he was the frontman of indie cult band Pele and frontman of Amsterdam whose song 'Does This Train Stop on Merseyside?' cemented his place in the hearts of DJs, songwriters and music fans alike. (Radio 1 DJ John Peel was reduced to tears when put it on - openly crying live on air because of its connection with Liverpool, the city he loved.)
In the next instalment in our on-going series of features on 'Scottish Success stories' he'll have a special report on the restoration and rescue of Penicuik House - one of Scotland's forgotten architectural treasures, which for more than a century lay crumbling and neglected in the grounds of a vast country estate. Now the painstakingly restored mansion house is set to become the nation's newest visitor attraction - after a campaign stretching over three decades and a £7.4 million transformation.
The legendary singer, songwriter, producer, and quintessential English gent, Nick Lowe looks back over his jaw-dropping, career and discusses both his brand new EP and upcoming tour.
Ahead of a screening at the GFT in Glasgow Grant will also have a special report on the edge-of-your-seat true story Last Breath, following the desperate attempts to rescue stranded diver CHRIS LEMONS; the screening on Thursday 4 April will be followed by a Q&A with co-director ALEX PARKINSON and special guests
All that and our regular Book Group discussion: on the biggest selling mystery of all time - 80 years on from it publication, we will discuss, AGATHA CHRISTIE'S masterpiece: AND THEN THERE WERE NONE…..
Don't Miss It!