Main content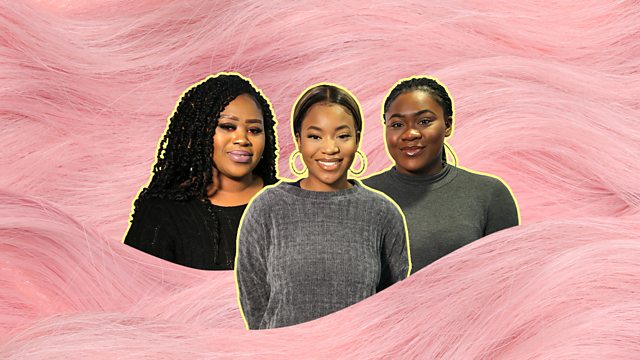 Black women and wigs, Author Helen Mort, Supporting a parent with dementia, Child poverty
Women and Wigs - the experience of black women, poet Helen Mort on her debut novel, and what's the best way to care for a parent with early on-set dementia?
More in our series looking at what wigs mean to a range of different women. Yesterday we looked at the experience of women who'd lost their hair through cancer treatment. Today we look at why wigs can be so political for black women. Mikai McDermott is a blogger and hair stylist and specialises in wigs for women of colour. Maria Edaferhoro chooses to wear wigs and believes there can be a stigma against them in the black community and Michelle Annan-Baidoo owns a hair salon in East London.
The Sheffield-born poet Helen Mort talks about writing her first novel 'Black Car Burning' about women climbers, polyamory and trust.
What is the best way to care for a parent with early on-set dementia? A few weeks ago we spoke to Wendy Mitchell who was diagnosed with young on-set dementia at just 58 years old. Today we hear from her daughter Sarah about how she helps support her mum and the techniques they use to make caring easier.
A new report on children from low income UK families highlights their experience of hunger, shame and social exclusion because of lack of money and food. Rebecca O' Connell lead author of Living Hand to Mouth published by the Child Poverty Action Group describes the stories she heard from the 11-15 year olds in the study
Presenter Jane Garvey
Producer Beverley Purcell
Guest Rebecca O' Connell
Guest Mikai McDermott
Guest Maria Edaferhoro
Guest Michelle Annan-Baidoo
Guest Helen Mort
Guest Sarah Mitchell
Last on

Michelle Annan-Baidoo, Mikai McDermott and Maria Edaferhoro speak to Jane Garvey.
Broadcast