Main content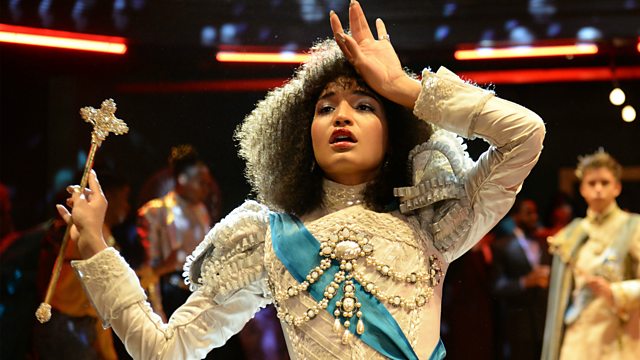 Pose on BBC Two; Us; Jews, Money, Myth; Pepperland; The Parade
Jordan Peele's new film Us, American tv drama Pose on BBC 2, Jews, Money, Myth at the Jewish Museum in London, Mark Morris's Pepperland and Dave Eggers's The Parade.
Jordan Peele's debut feature film, Get Out, won him an Oscar for best original screenplay. His new film Us is also a horror film, features a score by Michael Abels and stars Lupita Nyong'o as Adelaide Wilson whose childhood obsession with the Hands Across America commercial reverberates through the film.
American tv drama Pose on BBC 2 features the largest transgender cast of any commercial, scripted TV show and trans writers Janet Mock and Our Lady J worked on the script alongside the show's creators, Ryan Murphy, Brad Falchuk and Steven Canals. Ryan Murphy's previous TV credits include Glee, Nip/Tuck and American Horror Story. Pose is set in 1987–88 and looks at the juxtaposition of several segments of life and society in New York: the African-American and Latino ball culture world, the downtown social and literary scene, and the rise of the yuppie Trump milieu.
Dave Eggers is an American writer, editor, and publisher. He has written 14 books, including A Heartbreaking Work of Staggering Genius, What Is the What, The Circle and Heroes of the Frontier. His new novel The Parade tell the story of two foreign contracters who are sent to finish a highway in an unnamed country which is emerging from decades of war into a fragile peace.
Jews, Money, Myth at the Jewish Museum in London is a major exhibition exploring the role of money in Jewish life. Art work included Rembrandt's first masterpiece Returning the Thirty Pieces of Silver and new commissions by Jeremy Deller and Doug Fishbone.
American choreographer Mark Morris's Pepperland premiered at Liverpool's Sgt Pepper at 50 festival in 2017 and is a collaboration between Morris and composer Ethan Iverson inspired by the Beatles iconic album. It is described as an "exuberant new dance work, visually on the cusp of Carnaby Street and Woodstock, it teases out the album's colourfully avant-garde heart and eccentric charm, and resounds with all the ingenuity, musicality and wit for which the Mark Morris Dance Group is known." Ethan Iverson composes a score featuring six idiosyncratic, jazzy reinventions of the original Beatle songs, including A Day in the Life, When I'm Sixty-Four, Penny Lane (originally meant to be on album, With a Little Help From My Friends and Sgt. Pepper's Lonely Heart Club, and is performed live by a seven-piece band.
Tom Sutcliffe's guests are Kate Bassett, Kit Davis and Don Guttenplan . The producer is Hilary Dunn
Dave Eggers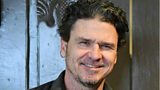 The Parade by Dave Eggers is published by Penguin Books. 
Us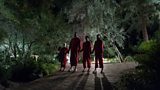 Us is in cinemas now, certificate 15. 
Pose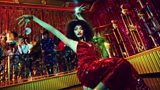 Pose is on BBC Two Thursdays at 9pm
Subscribe to the Saturday Review podcast
Podcast
Sharp, critical discussion of the week's cultural events, with Tom Sutcliffe and guests