Main content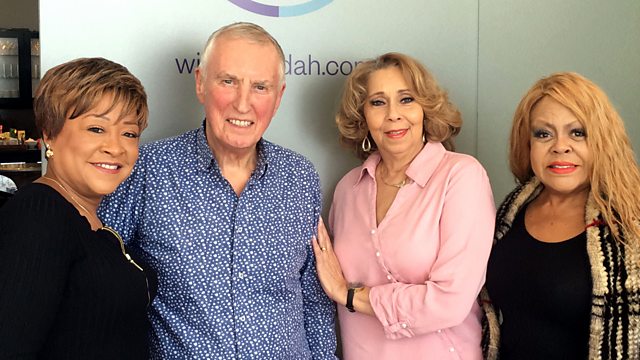 The Three Degrees
The Three Degrees join Johnnie to chat about the 1970s.
The Three Degrees were formed in the 1960's in Philadelphia, but rose to prominence in the 70's.
A total of fifteen women have been members of the band since it began. The current line up consists of Valerie Holiday, Helen Scott and Freddie Pool and the three join Johnnie to chat about their recollections of the 1970s.
The all-girl group was successful during the decade and beyond, most notably with their UK number 1 hit 'When Will I See You Again?'. They achieved 13 Top 50 hit singles between 1974 and 1985. During their career, the Three Degrees have released 13 albums and 3 live albums. They will be playing live in the UK in March, as part of the '40 Years of Disco' tour.