Main content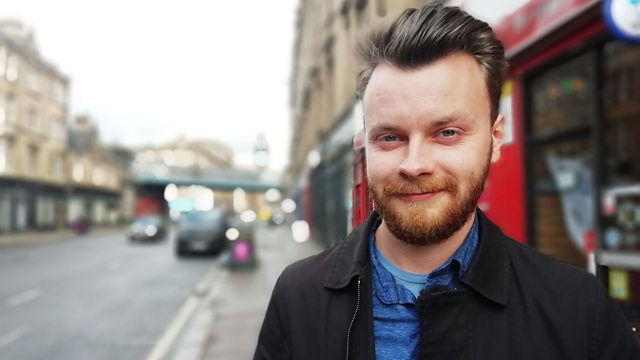 Tha RA a' rannsachadh dlùth-chlaonadh ri porn – a bheil cron ann? RA explores how addiction to porn can affect young people today.
Tha Ruairidh Alastair air ais le tuilleadh cheistean mu chùisean a tha a' toirt buaidh air beatha dhaoine òga, agus tha e a' sireadh fhreagairtean le bhith a' còmhradh ri eòlaichean, ag èisteachd ri buill ar pannail agus a' rannsachadh tron fhòn-làimhe aige is a thoinisg fhèin.
Anns a' phàirt seo tha e a' rannsachadh dlùth-chlaonadh ri porn agus mar a dh'fhaodas e cron adhbhrachadh ann an àm far a bheil ruigsinneachd porn cho furasta le ceanglaichean-lìn àrd luaths agus fònaichean làimhe.
Bidh e a' bruidhinn ri buidheann charthannais aig a bheil fiosrachadh as ùire, oileanaich a tha a' ruith comann porn agus comhairle slànachaidh airson smachd fhaighinn air tràilleachd dhrùiseantachd.
Ruairidh Alastair is back with more questions about issues that affect the lives of young people, and he is seeking answers by talking with experts, listening to our panellists and researching using his mobile phone and his wits.
In this episode he investigates pornography addiction and what harm it may cause, in an age when access to porn has never been easier with high speed internet connections and mobile phones.
He will speak with a charity who have some shocking statistics, students who run a porn society and a therapist advice on how to get over porn addiction.
Credit
| Role | Contributor |
| --- | --- |
| Reporter | Ruairidh Alastair |