Main content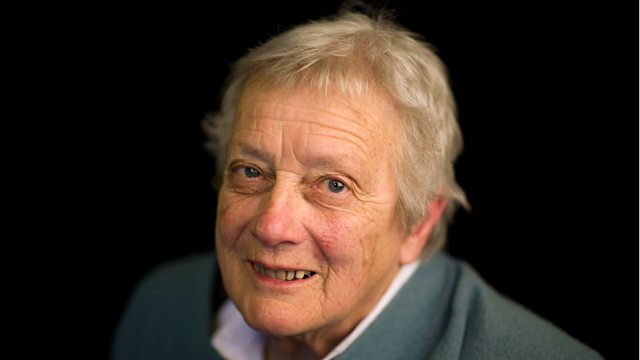 Baroness Warnock, William Hucklesby QPM, Rose Hilton, Professor Lord Bhattacharyya CBE FRS, Scott Walker
Matthew Bannister on philosopher Baroness Warnock, police commander William Hucklesby, artist Rose Hilton, Professor Lord Bhattacharyya and singer Scott Walker
Pictured: Baroness Warnock
Matthew Bannister on
Baroness Warnock, the philosopher who set down the principles which govern human fertilisation treatment and embryo research.
William Hucklesby, the Police Commander who led the anti-terrorist branch at the time of the Hyde Park and Brighton bomb attacks.
Rose Hilton, the artist who put her career on hold to support her husband, but gained recognition after his death.
Professor Lord Bhattacharyya, who brought together academics and industrialists at the Warwick Manufacturing Group.
And Scott Walker, the chart-topping singer who moved into experimental music later in life.
Interviewed guest: Baroness Onora O'Neill
Interviewed guest: Sally Cheshire
Interviewed guest: Alex Hucklesby
Interviewed guest: Christopher Burke
Interviewed guest: Ian Collins
Interviewed guest: Professor Dave Mullins
Interviewed guest: Sir Vince Cable
Producer: Neil George
Archive clips from: Meeting Myself Coming Back: Mary Warnock, Radio 4 12/07/2014; Desert Island Discs, Radio 4 04/12/1988; The World Tonight, Radio 4 20/04/1984; PM, Radio 4 06/09/1982; BBC News 19/12/1983; Sound Archive: Brighton Press Conference, Radio 4 13/10/1984; Rose Hilton interviewed by Susan Marling, 2017 (not broadcast); Woman's Hour, Radio 4 05/04/2011; The Politics Show: West Midlands, BBC One 11/12/2011; Midlands Today, BBC One 09/12/2011; Scott Walker talks to Jarvis Cocker, 6 Music 2017; The Late Show, BBC Two 10/05/1995.
Baroness Warnock
Born 14 April 1924; died 20 March 2019, aged 94.
Last Word spoke to Baroness Onora O'Neill, philosopher and member of the House of Lords, and Sally Cheshire, Chair of the Human Fertilisation and Embryo Authority.
William Hucklesby, QPM
Born 29 June 1936; died 8 March 2019, aged 82.
Last Word spoke to his son Alex Hucklesby, and his friend and colleague Christopher Burke.
Rose Hilton
Born 15 August 1931; died 19 March 2019, aged 87.
Last Word spoke to her friend, art critic Ian Collins.
Professor Lord Bhattacharyya, CBE, FRS
Born 6 June 1940; died 1 March 2019, aged 78.
Last Word spoke to Professor Dave Mullins, Acting Head of the Warwick Manufacturing Group, and Sir Vince Cable, Leader of the Liberal Democrats.
Scott Walker
Born 9 January 1943; died 22 March 2019, aged 76.