Main content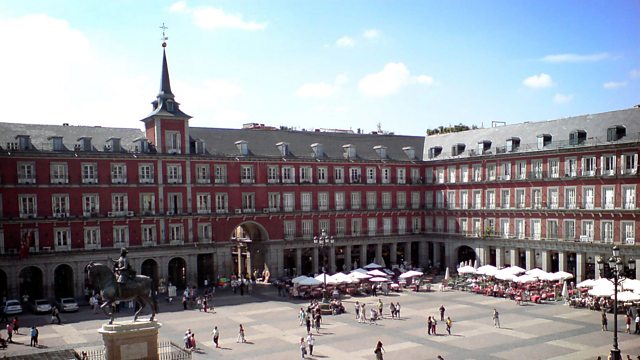 Lucas Laursen investigates Spain's missing children, looking at the ideologies from the Franco era that promoted baby trafficking and how it continued after the dictatorship ended.
Lucas Laursen investigates Spain's missing children from the Franco era and decades after.
He meets several families looking for children that hospital officials told them had died - but who may have been actually taken and given or sold to other families. There are thousands of such claims currently wending through Spanish court but, on their own, almost none have enough detail to understand what really happened.
Lucas examines whether the theft of babies was a series of isolated cases or whether, as some maintain, these were crimes against humanity - systematic and targeted against a particular group.
A government forensic toxicologist says there is no evidence for a trafficking plot, pointing to over one hundred court ordered exhumations and a report before the European Parliament. But Lucas moves from doubt about the so-called stolen babies scandal to a conviction that many of Spain's institutions - including hospitals, the Catholic Church and the government - failed thousands of newborns and their families.
He talks to renowned former judge Balthazar Garzon, who argues for the implementation of a bill which would commit Spain to helping families find missing loved ones. This bill is now in jeopardy, since Spain's government called elections during the recording of this programme.
He analyses the ways in which the Amnesty Law – which offered immunity from crimes committed during the Civil War and the dictatorship of Francisco Franco – slowed the fight against baby trafficking in Spain. He looks at the ideologies of the dictatorship that first legalised taking babies from their parents for political, religious and gender-related reasons, and which may have contributed to illegal trafficking for decades after.
Producer Anna Scott-Brown
An Overtone production for BBC Radio 4
Last on
More episodes
Next
You are at the last episode
Broadcasts