Main content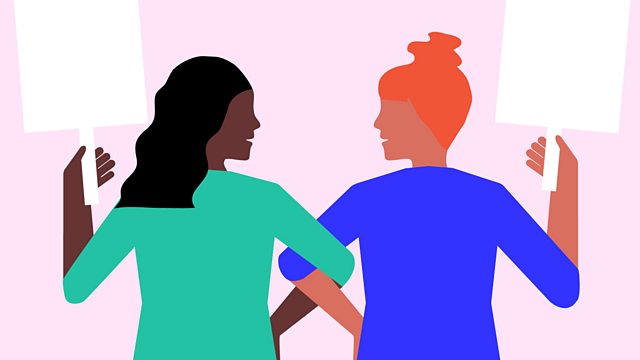 Women and Environmental Activism
We speak to three generations of women fighting for the environment. Teaching LGBT rights in schools: we discuss the rights of parents and schools.
Smacking children in Wales could be banned after the Welsh Government published a bill removing "reasonable punishment" as a defence. If it's made law children will get the same protection from physical punishment as adults. Some argue such a move could criminalise ordinary parents. Jane speaks to Julie Morgan, Deputy Minister for Health and Social Services in the Welsh government.
As World Earth Day approaches on April 1st we speak to different generations of women who are environmental activists. Whether it's taking the decision to march, break the law, or vow not to have children, what made them act?
Parent protests against schools in Birmingham and Greater Manchester teaching children about LGBT rights continue. We hear from parents and teachers.
Nigerian-Romanian pianist Rebeca Omordia is the artistic director of the first ever African Concert series at The October Gallery in London. It's a programme of African Art Music, a genre that originated in Ghana and Nigeria and which forms a bridge between Western classical and traditional African music.
Presenter: Jane Garvey
Producer: Helen Fitzhenry