Main content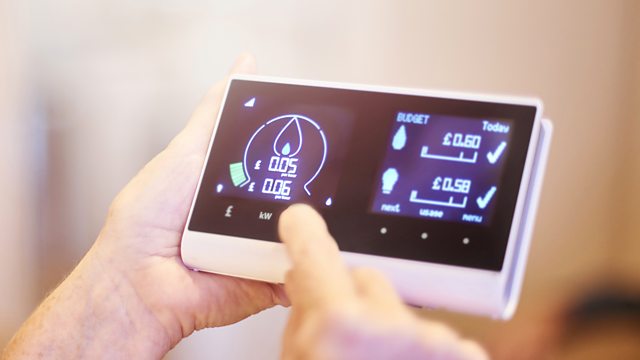 Smart meter only energy tariffs
Smart meter only energy deals, Serious Fraud Office starts London Capital & Finance investigation, annuity protection and does the way you bank change your relationship with money?
Over 13 million smart meters have been installed in the UK. By the end of December next year gas and electricity suppliers will be expected to have taken "all reasonable steps" to roll them out to domestic and small business customers. One of those steps involves offering cheaper tariffs to customers - but only if they agree to have a smart meter installed. There's no legal requirement to have one so is it an unreasonable step too far? Guests: Lawrence Slade, Chief Executive at Energy UK and Joe Malinowski, founder of energyscanner.com
To what extent does the way we bank affect the way we spend, or don't spend, our money? Guest: Abi Adams, Behavioural Economist at the University of Oxford.
The Serious Fraud Office has opened an investigation into individuals linked to London Capital & Finance. The failed high-risk mini-bond provider entered administration in January, but not before over 11,000 people had trusted it with £236m of their cash to invest in what they were told were fixed-rate ISAs. They now stand to get 20% of their money back at best.
Annuities are a retirement income product bought with some or all of your pension pot. The insurance and pension provider Prudential is currently transferring around 400,000 policy holders to Rothesay Life following the sale of its portfolio to the annuities specialist. Guest: Billy Burrows, Retirement Director at specialist pensions adviser Better Retirement who explains the underlying security behind annuities and how they are protected if the provider changes.
Reporter: Dan Whitworth
Presenter: Paul Lewis
Producer: Charmaine Cozier
Editor: Richard Vadon