Main content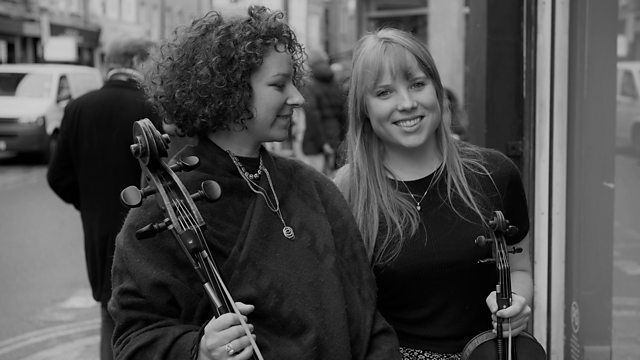 Fran & Flora, Margaret Thatcher, Maths
The programme that offers a female perspective on the world.
Fran & Flora are the violinist Flora Curzon and cellist Francesca Ter-Berg. Their debut album is called 'Unfurl' and it combines new arrangements of traditional Transylvanian, Romanian, Klezmer, Greek and Armenian music. They play live in the studio and explain why they're so influenced by the music of far-flung places.
Forty years ago today the opposition party of the day won a No Confidence Motion against the ruling Labour Government. That led to the General Election which brought in the UK's first female Prime Minister: Margaret Thatcher. The Conservative politician, Edwina Currie, remembers campaigning for her and lobby journalist, Julia Langdon reflects on covering Margaret Thatcher all the way through her career.
Maths anxiety is a real problem. One in ten children suffers from despair and rage when they do maths according Cambridge University. They base this figure on a survey they carried out with nearly two thousand pupils who were between 8 and 13 years old. Jenni's joined by Lucy Rycroft-Smith, research officer at Cambridge Mathematics to discuss children's anxious reactions and what support parents can give.
Last on

Broadcast