Main content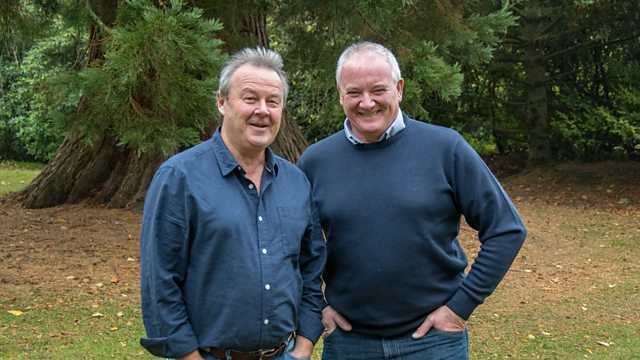 Trees for Life, Ghost Signs and Glencoe
Join Mark Stephen and Euan McIlwraith for the latest outdoor activities from Shetland to the Borders, plus the key stories for those who live and work in the countryside.
Trees for Life is about restoring the globally important Caledonian Forest and its wildlife. Mark gets an update on their Skills for Rewilding programme as it begins its second year and currently recruiting new trainees. Paul Greaves, Skills for Rewilding Training Programme Manager based in Glenmoriston tells Mark what these traineeships will offer the new applicants.
Euan attends the Scottish Rural Awards, the event that celebrates all that is great about Scotland's countryside.
We discover the properties of Chaga Fungus from Rob and Gabrielle from Birken Tree.
Mink were brought to Scotland as part of the fur industry in the 1930s. But they aren't native to here and their escape and deliberate release has put native species at risk. Euan finds out about the work being carried out by The Scottish Invasive Species Initiative to tackle the problem of mink.
Opened almost 200 years ago, the Caledonian Canal runs between Inverness and Fort William. A stretch at Fort Augustus has been emptied of water so that lock gates can be replaced. Mark gets a chance to see this inside this feat of engineering
We've all heard spooky sounds late at night, but what makes the sometimes ghostly noises? Euan investigates.
Glencoe is easily Scotland's most famous glen and a must see for many tourists. The visitor centre there has just had a major refurbishment. Mark finds out about the new centre now known as 'Gateway to the Glen' as well as everything the area has to offer.
Ghost signs, are the fading remains of old painted signs on buildings which provide an invaluable insight into Glasgow's architectural, social and cultural history. Mark finds out from Glasgow City Heritage Trust about their new initiative to uncover these signs and is shown some of the signs already discovered.
Helen Needham is in Maryculter Community Woods finding out how the former commercial forest has changed and taking a look at a new sculpture.