Main content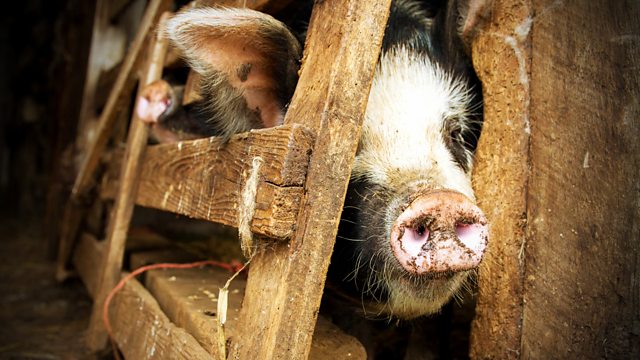 26/03/2019
A business meeting ends badly for Pat and Leonard doesn't think he's up to scratch
Leonard accepts Jill's invitation to Rosie's Christening. Toby calls in and learns of this, jokingly asking how Leonard manages to charm his way into the Archer clan so easily. He's come to break the news to Jill about Rosie's middle name, but Jill is on the phone and unavailable.
Leonard's not sure his skills are up to the watercolour of a horse that Shula has requested from him.
Jill and Leonard discuss whether a big family lunch gathering for Freddie's release might be too much for him.
Tom and Natasha show Pat and Tony their designer's creation for a new app and website which will sell Bridge Farm produce. Pat and Tony like it and are impressed at Tom and Natasha's ambition to roll out the platform to other producers. But things stall when Pat and Tony learn that Tom and Natasha will take a commission on every sale through the website and app. Later Pat reports Helen doesn't have a problem with the proposal. But Pat thinks Natasha's got a cheek. She'd rather the new scheme was just a part of the whole Bridge Farm family set-up. Natasha's picked up on Pat's reservations. Tom tells her not to take it personally. But Natasha can't see the problem; separating off the online business means they'll be the ones shouldering the risk. She teases Tom about paying back a massive loan. Nothing wrong with living on credit, replies Tom.
Countryside Insights from The Archers