Main content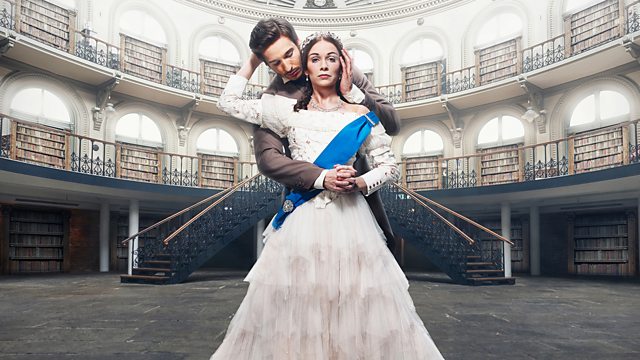 Celebrating the bicentenary of her birth: Northern Ballet's Victoria
Discussion of a new ballet about Queen Victoria, plus the impact of automation on women's employment, Bollywood star Zeenat Aman, and Sonia Purnell's new book on Virginia Hall.
When you go shopping do you use the self-service checkouts? Or when you pop into a fast food place do you order on the touch- screens rather than go to the counter? If so, your transaction is through computers rather than people. This week the Office of National Statistics says that nearly 1.5 million jobs are at risk because of this type of automation and they're jobs that many women carry out.
Victoria, a new ballet being performed at Sadler's Wells in London, tells the remarkable story of Queen Victoria through the eyes of her youngest child and lifelong companion Beatrice. Choreographer and director, Cathy Marston and dramaturg, Uzma Hameed join Jenni to discuss the challenges of recreating a royal icon onstage, and reveal the true story behind Victoria and Beatrice's unique mother-daughter relationship.
Zeenat Aman has often been called Bollywood's first sex symbol. She starred in numerous films in the 70s and 80s and redefined the archetypal heroine in Indian cinema. In an era when women played secondary characters, largely obedient wives and lovers, she was drawn to more unconventional roles. From the drug-taking hippie in 'Hare Rama Hare Krishna' to the opportunist who leaves her unemployed lover for a millionaire in 'Roti', she was an inspiration for so many other heroines. She tell us about her illustrious career, Bollywood and the UK Asian Film Festival.
Last year Gina Haspel became the first female director of the CIA . She talked about how she stood "on the shoulders of heroines who never sought public acclaim" and was "deeply indebted" to women who challenged stereotypes and broke down barriers to make her appointment possible. One of the women she was referring to was Virginia Hall, an American-turned-British spy who became a legend in espionage and guerrilla warfare. Sonia Purnell has spent more than three years finding out more and talks to Jenni about her new book 'A Woman of No Importance' which has already been optioned for a film with Daisy Ridley set to play Virginia.
Presenter: Jenni Murray
Producer: Kirsty Starkey
Interviewed Guest: Professor Gina Neff
Interviewed Guest: Cathy Marston
Interviewed Guest: Uzma Hazeed
Interviewed Guest: Zeenat Aman
Interviewed Guest: Sonia Purnell
The ONS says nearly 1.5 million jobs are at risk because of automation.