Main content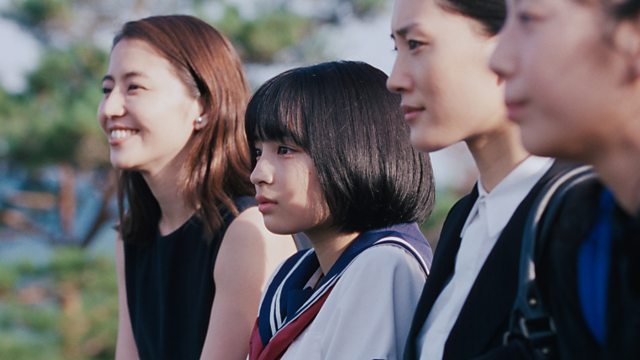 Our Little Sister
After their estranged father dies, three sisters, Sachi, Yoshino and Chika, invite their orphaned, younger half sister Suzu to move in with them. In Japanese with English subtitles
Sisters Sachi, Yoshino and Chika, who live together in their grandmother's charming but dilapidated house, receive news that their estranged father has died. When they attend his funeral and meet their orphaned half sister Suzu, they invite her to move in with them and together take on the responsibility of having a teenager to bring up.
In Japanese with English subtitles.
Can Our Little Sister be downloaded on BBC iPlayer?
This programme can only be streamed on BBC iPlayer. We always aim to let users download programmes so they can be watched offline; however for a number of reasons including technical problems, legal or contractual issues this isn't always possible.
Credits
| Role | Contributor |
| --- | --- |
| Sachi Kôda | Haruka Ayase |
| Yoshino Kôda | Masami Nagasawa |
| Chika Kôda | Kaho |
| Suzu Asano | Suzu Hirose |
| Director | Hirokazu Koreeda |