Main content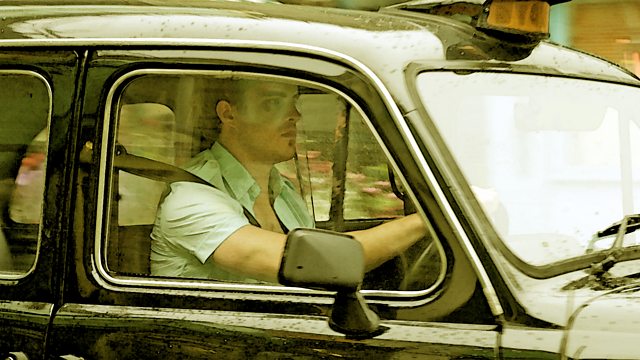 AL Kennedy - Like An Angel
4 Extra Debut. A cab driver learns about life, love and devotion when he picks up an elderly passenger. Stars Sean Hughes and Freddie Jones. From May 2004.
Nicky is a new minicab driver, learning The Knowledge in his spare time. His relationship is on the rocks and his life seems out of control.
Charlie is his passenger, a garrulous old man who wears an ill-fitting sergeant's battledress jacket and wants to talk about the war.
There's a Tube strike, the traffic isn't moving and the two unlikely companions are forced to spend time together. But as Nicky finds out, Charlie isn't crazy - he's in love.
Charlie .... Freddie Jones
Nicky .... Sean Hughes
Young Charlie .... David Birrell
Young Millie .... Clare Corbett
Millie ... June Barrie
Benny .... Ric Jerrom
Vendor..... Tom Lawrence
Newsreader .... Peter Jefferson
Director: Kate McAll.
First broadcast on BBC Radio 4 in 2004.