Main content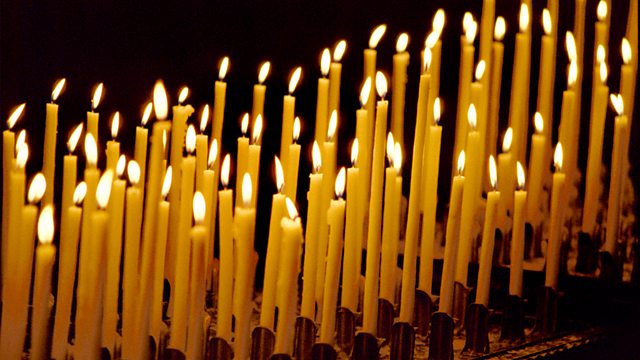 21/03/2019
A reflection and prayer to start the day with Pádraig Ó Tuama, Leader of the Corrymeela Community in Northern Ireland.
Script
Good morning,
Recently I was speaking at a conference.
I'm an outgoing person, so I enjoy speaking at conferences, and I especially enjoy meeting people afterwards — people's lives are so interesting, and conferences are often a spectacular gathering of all kinds of people with all kinds of interests and stories.
One afternoon, I was standing at the back of the conference hall, and a man came up and stood beside me. It wasn't casual - it was deliberate. It wasn't rushed, it was calm. It wasn't invasive, it was welcome.
But he said nothing. He just stood next to me, looking out at the room from the same vantage point I had.
And — strangely,  because this was a mildly strange thing— I didn't feel in any way uncomfortable.
The word 'strange' comes from an old word meaning elsewhere or unfamiliar. But I knew in my bones that this man was familiar, not unfamiliar.
I turned to him and said "My name's Pádraig". He told me his name, and then we settled back into this generous silence.
Over the conference we did speak — many times — and I discovered that what I had thought was true: we were not unfamiliar to each other. Strangers, yes, but known also.
Picking up on the Hebrew Bible's idea of humanity coming from Clay, John O Donohue wrote that sometimes you meet someone and it's like you were both made from the same piece of clay. And you recognise them — you might not know their name — but you recognise them.
God of Creation
We came from clay, so the book of Genesis tells us,
And to clay we will return.
But in between times, we sometimes meet people
Who seem made of the same stuff.
When we meet them, may we recognise and respond.
And may this deepen our capacity
To inhabit the strangeness of our lives.
Amen.