Main content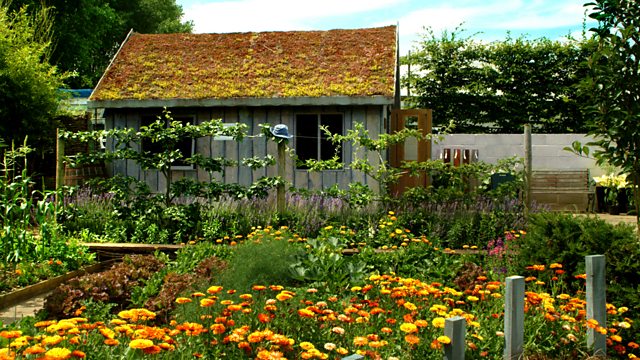 Gower Peninsula
Eric Robson and his panel pay a visit to the Gower Peninsula.
Eric Robson and his panel pay a visit to the Gower Peninsula. Christine Walkden, Bob Flowerdew and Anne Swithinbank answer this week's questions from the audience.
The panellists discuss grow lights, good climbers for pergolas and Magnolia stellata propagation. They also suggest ways to eradicate wild garlic, offer advice for mossy lawns, and suggest ways to get a Rosa banksiae 'Alba Plena' to flower.
Away from the questions, Matt Biggs is at Kew, in the Marianne North gallery, speaking to the galleries and exhibition leader Maria Devaney about Marianne North, the botanical artist.
Produced by Laurence Bassett
Assistant Producer: Hester Cant
A Somethin' Else production for BBC Radio 4
Fact Sheet
Q1 – Husband addicted to buying seeds. Is this a recognised addiction?
Christine – Absolutely. Take a day trip to Millennium Seed Bank in Sussex
Q2 – Grow lights becoming cheaper – have you used them to grow herbs?
Christine – Yes – I've grown basil, with a simple frame. Because they don't produce heat, they're great for seedlings.
Matthew – LED rope lights are good (and cheap!) – they're a flexible, waterproof roll of lights.
Q3 – Could the panel suggest some climbers to grow up a pergola; it grows west in a shady part of the garden, with evening sunshine.
Anne – Clematis tangutica.
Christine – Akebia quinquefolia – often called the 'Chocolate plant'. If you wanted a true evergreen, could try Clematis armandii
Matthew – another evergreen could be Trachelospermum jasminoides but it wouldn't give much flower. I'd put a combination of an evergreen climber and put in a rose like 'Mortimer Sackler'.
Q4 – Advice for moss in the lawn
Christine – could try moss killer, but this would only be partially successful as it wouldn't tackle the spores underneath, so the best thing to do is address the cultural issues of why it's arising – for instance altering the Ph.
Matthew – Sometimes cutting your lawn too short can encourage moss growth
Anne – could make a meadow of mossy areas, cut around it, add bulbs, wild flowers – 'Cuckoo flower' (Cardamine pratensis), 'Ragged Robin'. You could also try hollow tining which is an advanced form of aerating. Or rake out the moss and use it for your hanging baskets.
In the Marianne North Feature –
Napenthes northiana
'Cannonball Tree'
Q5 – I have a Rosa banksiae 'Alba Plena' growing along an east facing fence. It's 6/7 years old but it has never flowered, despite growing vigorously. What am I doing wrong?
Anne – prune less or tie in rather than prune, and give high potash fertiliser, and see what happens over the next couple of years.
Christine – wrong plant, wrong place.
Q6 – I have a Magnolia stellata, and would like to propagate from it but I'm not very experienced in propagation – do you have any advice?
Matthew – could collect the seed pods, scarify seeds before sowing in a tray – make sure seeds are fully dried before sowing.
Christine – layering – aerial layering or taking a slice of bark from stem, and planting in soil – very common and easy method for Magnolia stellata. Using seeds could be a lot slower.
Anne – air layering is good fun; find a shoot tip and go back about 10 inches (25cm), damage the stem with a knife under a node, then pack some mossy compost around it, and tie it with a plastic polythene bag, like a sausage on the branch, and leave it. May need to loosen and water it. Must be on for 18 months – 2 years. Then chop it off and pot it up.
Q7 – Extending decking in garden, and losing a flower bed, which includes a bay and a rosemary – will these tolerate being transplanted?
Christine – depends on how old they are. I would take cuttings and move it.
Matthew – It's always worth trying to move something, but it doesn't mean it will survive it. On balance, I would use the bay and rosemary for their culinary purposes and start again with new plants.
Anne – I would move the bay and propagate the rosemary.
Q8 – Could you help me identify this rambling, climbing shrub – it's common locally in shaded woodland, climbing to a height of 2-3m (6-9ft), and its stork resembles the honeysuckle in structure, but has never flowered. Can the panel identify and tell me how it propagates?
Anne – It's a honeysuckle
Q9 – What is the best way to eradicate wild garlic?
Matthew – cover it. Try to keep it under control and in check.
Anne – eat it! Out manoeuvre it by making a list of large leaved ground cover plants, dig holes in it, and weed out patches where I would start these plants, and then make large drifts of them, leaves covering over and out-competing the wild garlic.