Main content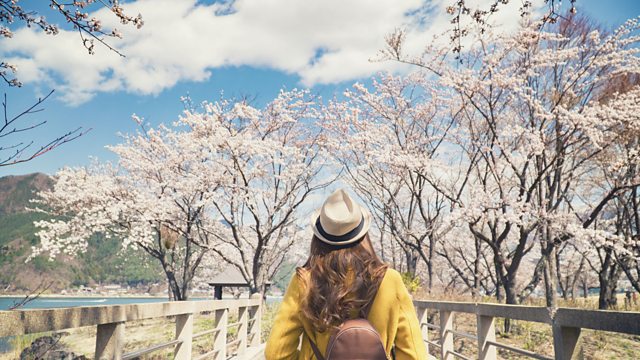 Ingram dedicated his life to cherries - his lasting legacy still visible in Japan and the UK. Concluded by Hattie Morahan.
*** THIS EPISODE WAS ORIGINALLY DUE TO BE BROADCAST ON BBC RADIO 4 EXTRA LAST FRIDAY, BUT WAS POSTPONED FOLLOWING THE DEATH OF THE DUKE OF EDINBURGH **
'Cherry' Ingram continues to study cherries until his death at the age of 100.
His lasting legacy can be seen in the flowering cherries of Japan and the British Isles today.
Concluded by Hattie Morahan.
Portrait of a little-known Englishman, a story of Britain and Japan in the 20th century and an exploration of the delicate blossoms whose beauty is admired around the world.
Collingwood Ingram, known as 'Cherry' after his defining life's work, was born in 1880 and lived to 100, witnessing a fraught century of conflict and change.
Written and translated by Naoko Abe
Abridged by Isobel Creed and Lizzie Davies
Producer: Lizzie Davies
A Waters Company production for BBC Radio 4, first broadcast in March 2019.
On radio
Broadcasts