Main content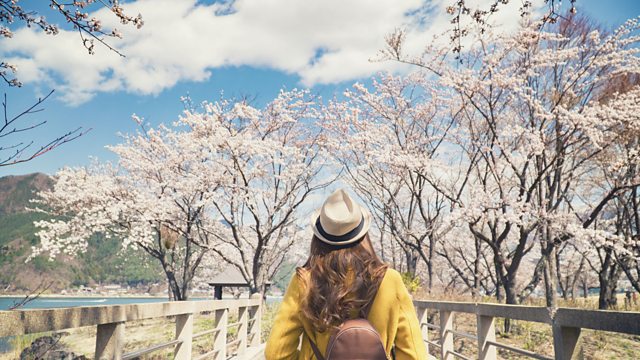 On his 1926 trip, Ingram is invited to speak at the annual meeting of the Cherry Association of Japan. He has grave concerns for the future of some native species.
Collingwood Ingram, known as 'Cherry' after his defining life's work, was born in 1880 and lived to a hundred years old, witnessing a fraught century of conflict and change.
Ingram's interest was piqued by visits to Japan in 1902 and 1907, and further when he moved to The Grange in Benenden, Kent in 1919 and discovered two magnificent cherry trees in the neglected garden of his new family home. They reminded him of his Japanese trips and he fell in love with cherry blossoms - or sakura - dedicating much of his life to their cultivation and preservation.
On a further visit to Japan in 1926, to find new specimens and meet other experts, Ingram was shocked to see the loss of local cherry diversity - a consequence of industrialisation and modernisation driven by the need to rebuild after a devastating earthquake which destroyed vast areas of traditional housing. There was also an unsettling political undercurrent and pernicious ideology at work. A cloned cherry, the Somei-yoshino, was taking over the landscape and becoming the symbol of Japan's expansionist ambitions.
For Ingram, the most striking absence from the Japanese cherry scene was that of Taihaku, a brilliant 'great white' cherry tree. A proud example of this tree grew in his English garden and he swore to return it to its native home. Multiple attempts to send Taihaku scions back to Japan ended in failure, but Ingram persisted. Over decades, he became one of the world's leading cherry experts and shared the joy of sakura both nationally and internationally. Every spring we enjoy his legacy.
In Episode 3, Ingram travels to Japan with a warning that some native varieties of cherry might be lost if action is not taken soon.
Written and translated by Naoko Abe
Read by Hattie Morahan
Abridged by Isobel Creed and Lizzie Davies
Produced by Lizzie Davies
A Waters Company production for BBC Radio 4