Main content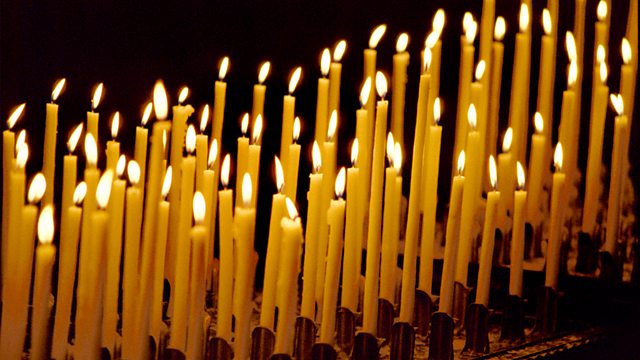 20/03/2019
A reflection and prayer to start the day with Pádraig Ó Tuama, Leader of the Corrymeela Community in Northern Ireland.
Script
Good Morning.
On this day, two thousand and sixty two years ago, Ovid was born. He lived for sixty years and is considered one of the great poets of the Latin tradition.
He enjoyed massive popularity during his life, and wrote prolifically.
His most famous body of work — the one whose stories are still heard by children — is the collection 'Metamorphoses'.
Metamorphoses — meaning Transformations — is a collection of fifteen books. The characters in these books all under go changes.
In one of these stories there is a character named Narcissus — a beautiful man. He was the son of a River God and a Nymph. He scorned those who loved him because nobody was as beautiful as him.  Cursed, he fell in love with his own reflection. He pined away, and eventually was metamorphosed into a flower.
There's a story about a Goddess who boasted that she was a great Weaver. She entered into a competition, over another goddess, and beat her. Her jealous competitor turned her into a spider, Arache was her name, from where we get the word Arachnophobia.
There's a story about Achilles whose mother wants to protect him from battle, so she dresses him as a girl.
There's a story about a god who was turned into a Stag as a punishment.
Ovid's genius was to create stories about characters — sometimes animals, sometimes kings, sometimes gods — who were curious about change.
So many of us dream of change — change that will make us better. Ovid's understanding was that change was a strange beast. Sometimes it was good, sometimes it was the worst thing.
God of Change
Every day we imagine that things could be different
Different for us
Different for those around us.
Give us wisdom as we imagine change
So that change can be better
For all of us.
Amen.