Main content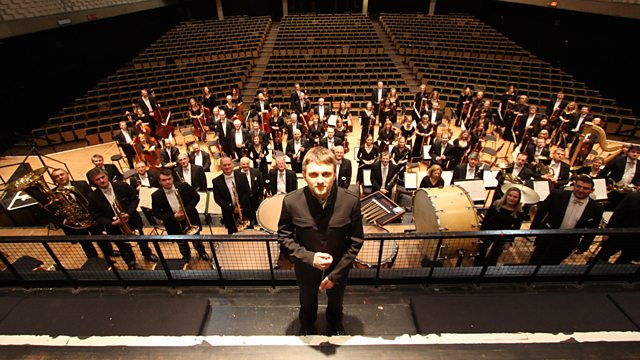 Music for the Soul: Vaughan Williams and Tippett
The Bournemouth Symphony Orchestra with a concert entitled Music for the Soul: Vaughan Williams and Tippett.
Live from the Lighthouse, Poole
Presented by Martin Handley
The Bournemouth Symphony Orchestra with a concert entitled "Music for the Soul": Vaughan Williams and Tippett.
Tallis: How shall I sing that majesty (Third mode melody)
Vaughan Williams: Fantasia on a Theme by Thomas Tallis
8.15: Interval
Tippett: A Child of Our Time
Lauren Fagan, soprano
Madeleine Shaw, Mezzo soprano
Samuel Sakker, tenor
Simon Shibambu, bass
Bournemouth Symphony Chorus
David Hill , conductor
The oratorio A Child of Our Time was Tippett's artistic and emotional response to the events that led to the 'Kristallnacht' pogrom of November 1938. Tippett used as his formal and historical models the Bach Passions and Handel's Messiah which share with this contemporary morality the subject of the death of an individual set against the universal background of human suffering. His use of the spiritual as a contemporary equivalent for the Lutheran chorale of the Bach settings draws the listener more closely into the drama through the spirituals' unique verbal and musical metaphor.
The Tallis melody that is the basis for Vaughan Williams' Fantasia is one of nine he contributed to the Psalter of 1567 for the first Anglican Archbishop of Canterbury. It is heard in its complete form three times and serves as the source for a wonderful miasma of variants and developments in this rich orchestral composition written for a large string orchestra divided into three parts. Although it is not specifically religious music, it seems to speak to the spirit.
Featured in...
We broadcast more live and specially-recorded concerts and opera than any other station.