Main content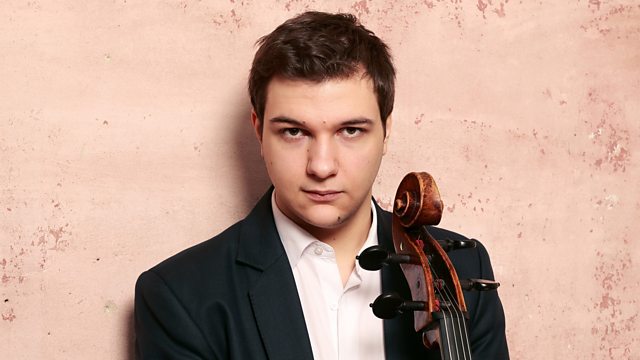 Andrei Ionita plays Bach's Cello Suite No 1
Andrei Ionita plays Bach's Cello Suite No 1 and Catriona Morison sings Schumann's haunting Poems of Queen Mary Stuart.
New Generation Artists: Andrei Ionita and Catriona Morison.
Romanian cellist Andrei Ionita - hailed as 'probably the leading cellist of his generation'- is heard in a suite by Bach from his long-awaited debut release. Also today, Scottish mezzo soprano, Catriona Morison sings Schumann's melancholic Poems of Mary Stuart in a performance she gave at last year's Edinburgh International Festival.
Bach Suite no. 1 in G major BWV 1007
Andrei Ionita (cello)
Schumann Five Poems of Queen Mary Stuart Op. 135
Catriona Morison (mezzo soprano), Simon Lepper (piano)