Main content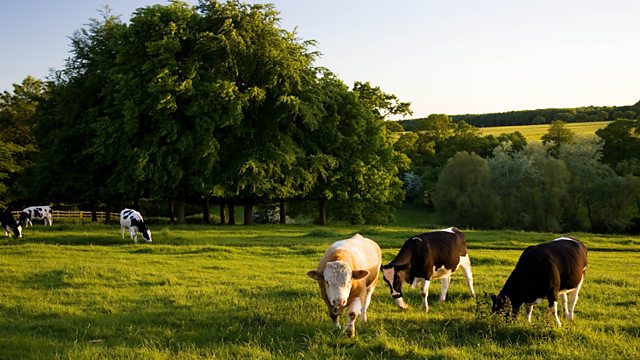 Facial recognition technology to read pigs' emotions, red deer cull, Forestry Commission's writer in residence, and more
Scientists at Scotland's Rural College are working on facial recognition technology to tell farmers how their pigs are feeling.
It's well known that pigs are intelligent and expressive animals. They are social and pig farmers are used to assessing their herds, by sight and sound. But now scientists say they could develop a facial recognition system to show how pigs are feeling, even if their mood is not so evident. We hear from Dr Emma Baxter from Scotland's Rural College.
A major operation is under way to cull red deer which are eating farm crops. Special regulations are being used in the Flanders Moss area near Stirling to give stalkers extra powers to target the growing herds.
The Forestry Commission has just appointed a new writer-in-residence; Zakiya McKenzie, who grew up in Jamaica. She describes how she hopes to connect people from a diversity of backgrounds to Britain's woodland and forests.
Over the last seven years, the spread of the fungal disease Ash Dieback has started to transform some woodlands, as dead trees are felled. In the long term, it's predicted that the disease could kill millions of trees. More immediately, government bodies are concerned that dead trees could prove hazardous near roads, railways and buildings. The Welsh government has now launched a forum to bring together those responsible for keeping public areas safe.
Presented by Anna Hill and produced by Beatrice Fenton.
Last on
Broadcast