Main content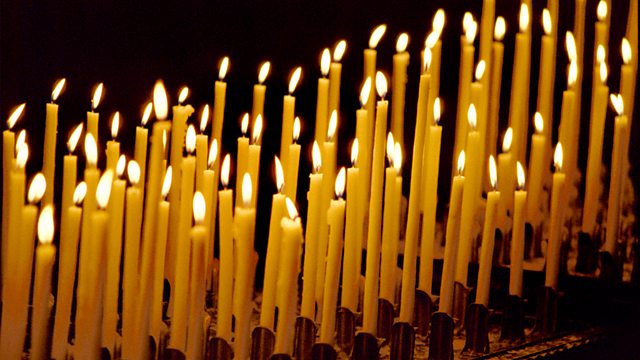 19/03/2019
A reflection and prayer to start the day with Pádraig Ó Tuama, Leader of the Corrymeela Community in Northern Ireland.
Last on
Script
Last year,  I found myself in the most unusual place. A place of nurture, of nature, a place of extraordinary quiet.
Everywhere I looked there were mountains, there were Herons larger than I'd ever seen.
There were some forgotten trains, bombed out. Through these trains grew ferns and wild grasses.
A man I know said he'd recently seen a small Leopard making its tentative way through those long grasses.
On the ponds were lily pads that looked strong enough to stand on.
I was in the Civilian Control Zone that leads up to the border between the two Korean jurisdictions. I was there giving some lectures, and had been granted permission to go into that ribbon of land that snakes across the Korean Peninsula.
The civilian control zone is a five kilometre strip of land that goes on both sides of the border, a place of protection, a place where few people are allowed to go.
There are some farmers who are allowed to farm the land during daylight hours. There are some soldiers doing their national service.
There are two busses of visitors allowed in each day.
That's it.
No wonder the wildlife has flourished.
Some people have suggested making it a national park, but other people say no, this is a place that has the memory of war, to call it a park would dishonour the dead, and the living.
God of the earth
In all places of war
There are species looking for survival:
Animals, plants, birds, humans.
Our world inclines itself toward flourishing
Even when we don't.
May we look around
And learn
From the Leopard, the Crane, the Wild Grasses
And learn to live well
With each other.
Amen.

Broadcast