Main content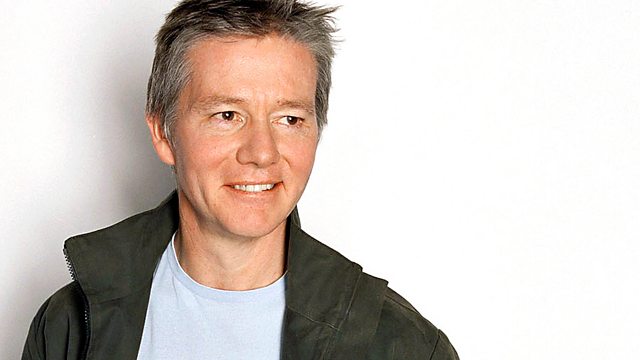 Programme 12, 2019
Today's edition of the cryptic quiz consists entirely of questions from listeners hoping to outwit the teams. Tom Sutcliffe is in the questionmaster's chair.
(12/12)
Tom Sutcliffe is in the chair as Northern Ireland take on the South of England in the final clash of the 2019 series. As usual they'll be required to dredge their memory banks for forgotten details of geography, politics, sport, high and low culture, in answering the cryptic questions. This week all of the questions in the show are devised by Round Britain Quiz listeners, and they include such convoluted gems as:
Which energetic prankster drummer, former UN diplomat and Mighty comic character might fear drowning in a dystopian author's favourite watering-hole?
Only after today's result will Tom be able to announce who has won the greatest number of victories in the 2019 series, and thus earned the title of Round Britain Quiz champions.
Producer: Paul Bajoria
Last week's teaser question
Last week's teaser was set by listener Robert Means, who asked: If J.R.R. Tolkien, The Postman, P.T. Barnum and a German car maker form a sequence, what kind of gift would come next?
The key to this was ascending numbers of rings. Tolkien created the One Ring to rule them all in The Lord of the Rings. In the James M. Cain novel and the 1946 film noir it inspired, The Postman Always Rings Twice. Barnum created the three-ring circus. And a well-known brand of German car has as its emblem four interlocking rings.
So the gift that would come next is the 'five gold rings' given by the true love on the fifth day of Christmas.
The 2019 RBQ League Table
With one crucial match left to play, the rankings in this year's tournament stand as follows:
1 North of England   Played 4  Won 3  Drawn 0  Lost 1  Total points 72
2 Wales  Played 4  Won 2  Drawn 0  Lost 2  Pts 76
3 South of England   Played 3  Won 2  Drawn 0  Lost 1  Pts 59
4 Midlands   Played 4  Won 2  Drawn 0  Lost 2  Pts 71
5 Northern Ireland  Played 3  Won 1  Drawn 0  Lost 2  Pts 54
6 Scotland   Played 4  Won 1  Drawn 0  Lost 3  Pts 66
Today's questions
All of the questions in today's programme are listeners' suggestions.
Q1 (from Martin Berzins)  Why would the continued survival of Bookie Bill, speedy Graham and comedian Alfred Hawthorne remind you of Maria in Austria?
Q2 (from Matt Underwood)  Why might an energetic prankster drummer, a former UN diplomat and a Mighty comic character fear drowning in a dystopian author's favourite watering hole?
Q3 (from Joe Houlihan)  Music: What is the point?
Q4 (from Paul Slade)  Moscow's leading cultural export, some primrose ankle wear, a popular filling for a sandwich, the instrument of a be-bop hero, and an actor from a circus family who died in a car crash in Birkenhead. Why could these, among others, have improved your mood in the summer of 1979?
Q5 (from Roland Howell)  Why might Snoopy's nemesis feel comfortable in the company of a letter of shame, a cocktail named after the heroine of an epic film, and a biblical female associated with pagan Rome?
Q6 (from Peter Gibbins)  Music: How did these help pull off an unprecedented triple victory in 2018?
Q7 (from Juha Sorva)  Whose enemies might have cause to fear the Nike logo, Duncan Jones, the son of a Salesman, a captured soldier and one of a pair of garments?
Q8 (from Mark Noad)  What's odd about: a park in Honor Oak, South London; a notorious nuclear power station; a world heritage coastline in Liguria; a part of London notorious for poverty in the 19th century; and a cool shopping area of Amsterdam? 
Please keep your question ideas coming for the next series, via the Contact Us link on this site or by post to Round Britain Quiz, BBC Radio 4, Dock House, MediaCityUK, Salford M50 2LH