Main content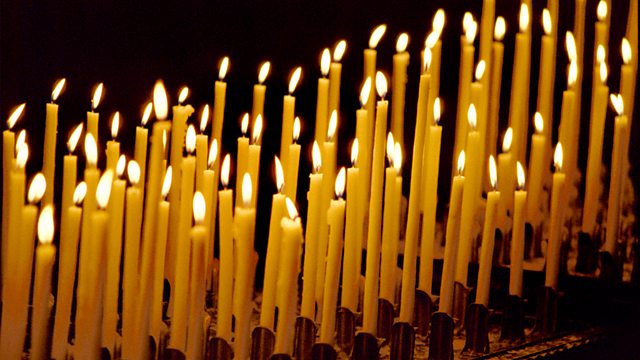 18/03/2019
A reflection and prayer to start the day with Pádraig Ó Tuama, Leader of the Corrymeela Community in Northern Ireland.
Script
Whenever I tell my friend Marie the story about an important event in my life, she'll ask:
"And what happened the next day?"
Marie is interested in the moments after. The thing that happened in the time right after the "big thing".
So with the gospels, she'll sometimes read about a big miracle, and then wonder about the next day.
Yesterday was St. Patrick's day. A day when Irish people celebrate our patron Saint; a man from Britain who brought the news of the gospel to Ireland. A kidnapped boy, he was enslaved, learnt Irish, and then escaped, only to be pursued by a dream that would not let him go.
Come back to us, he heard in his dreams.
And so he did.
Patrick considered himself unlearned. His self consciousness was as big as his courage.
And every year, on March 17th, Irish people the world over celebrate a man from Britain.
But what happens the next day?
It's fair to say that Irish and British relations are under strain.
Today, the day after the day of celebration, we turn to prayer.
God of the land
Patrick was inspired
To return to a place of exile
In order to share a story, a message,
A practice of hope.
He is a man of one island who is the patron saint of the other.
In the centuries of the pain between these islands,
We can find a deeper story — a story of courage
And generosity.
May we who live in the long echo of his story
Be brought into the generosity of his life.
Amen.