Main content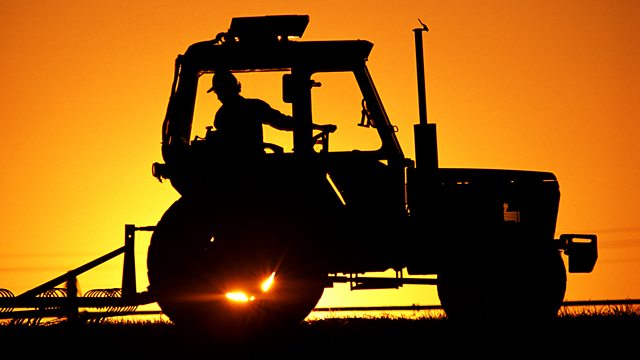 Pine martens, Apple scab, Animal health and welfare, Kiplingcotes Derby
Could pine martens save the UK millions in woodland management costs? And why animal health and welfare is key to promoting 'Brand Britain' overseas.
As Farming Today focuses this week on UK woodlands, Heather Simons finds out about the mini-menace that's causing millions of pounds of damage to British woods...
Grey squirrels damage trees by stripping their bark. The Forestry Commission estimates they cause between £6 million and £10 million in woodland damage every year in Britain.
Now, Gloucestershire Wildlife Trust is planning to re-introduce pine martens in the Forest of Dean, to help reduce grey squirrel numbers.
Heather takes a stroll with the Trust's Dr Gareth Parry.
From woodlands, to orchards: apple scab is a fungus that causes dark, scabby marks on the the skin and leaves of the fruits, making them hard to sell.
It's a serious problem - but now there could be a solution in the form of willow wood chip, or mulch as it's sometimes known.
Victoria Cansfield visited Sheppy's cider farm in Taunton to find out more.
There's plenty we still don't know about the UK's departure from the EU: what we do know is that once we're out, we'll be negotiating our own international trade deals. In recent months, a lot has been made of how British food production standards could be a major selling point overseas.
Chief veterinary officer Christine Middlemiss tells Lucy Taylor that animal health and welfare has a key role to play in that promotion.
And in East Yorkshire yesterday, the 500th edition of the Kiplingcotes Derby attracted jockeys and spectators from across the country.
Radio Humberside's Chris Arundel joined them near the Yorkshire Wolds town of Market Weighton.
Presented by Caz Graham, produced by Lucy Taylor.