Main content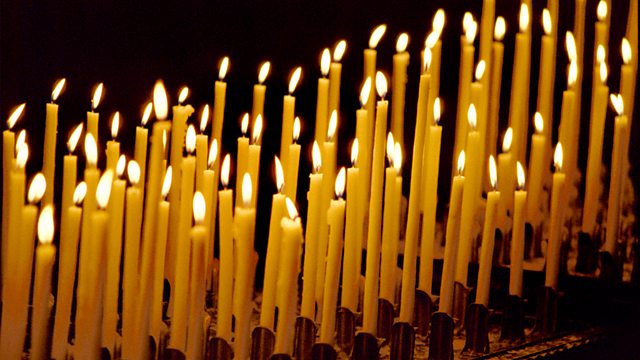 22/03/2019
A reflection and prayer to start the day with Pádraig Ó Tuama, Leader of the Corrymeela Community in Northern Ireland.
Script
Good Morning
There's an old phrase in poetry:
In order to be universal, you must be parochial.
Robert Frost used it, but it's older than him.
It means that in order to say something to the whole wide world, you must be able to say something to a single person.
RS Thomas knew this too — for him, he saw Wales in the story of a solitary lonely farmer, high up in a hill. Writing about the farmer, RS Thomas was writing about Wales, and manhood, and the twentieth century.
Elizabeth Bowen was a Dublin writer. She said "To turn from everything to one face is to find oneself face to face with everything".
It's a beautiful line, meaning the same thing: when we are looking for the story to speak to the entire human condition, we must find the story that speaks to the single human person.
Years ago, I was concerned that I hadempiresn't learnt the proper way to pray. I had learnt a bit about Ignatian Prayer, but I knew that there were ways from the Desert Fathers, and the Mystical Traditions, and Mindfulness, and Meditation.
I felt like I needed to do a marathon of prayer techniques in order to learn all the ways.
But then something happened. I read some RS Thomas.
He had one solitary man as the face of a people.
And so I wondered if prayer could be the same. Maybe I only needed one way — a way that worked for me — as a doorway into the halls of prayer.
God of many pathways
Many people have trekked their way to you
Using one technique
And another.
Help us find
Our own path
And know that that path
Will guide us.
Because you guide us
Amen.