Main content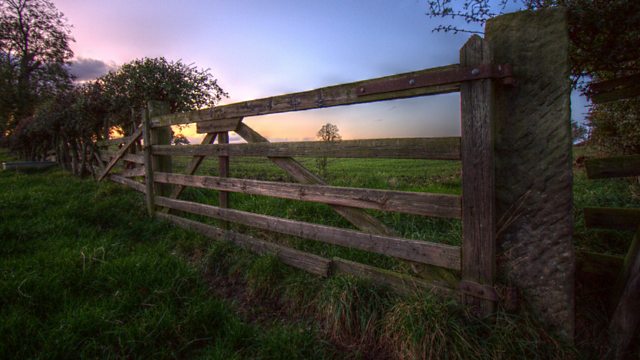 Next Generation
Charlotte Smith spends a blustery day in Wiltshire, discussing the appeal of agricultural careers and what's going on around Brexit with some 'future farmers'.
There's been a flurry of activity around Westminster this week, so what better time to talk to the next generation of farmers and find out more about their hopes, ambitions, concerns and plans for UK agriculture?
Charlotte Smith visits Cowage Farm just outside Malmesbury in Wiltshire - a diversified business involving cattle, pigs and arable, as well as commercial and private units.
She talks to Thomas Collins, who runs the farm and is also co-vice chair of the National Farmers' Union's Next Gen Forum, about future-proofing a modern farming business and gets some insight from his father James about the difficulties of handing over a family farm to the next generation, as well as the benefits of taking a step back.
Emily Hughes meets young farmer Rollo Deutsch, who isn't himself from a farming background but broke into agriculture through shepherding.
He now runs a flock of 800 on rented land near Stow-on-the-Wold in Gloucestershire, where she went to meet him.
Back at Cowage Farm, Charlotte and Tom are joined by Jeff Simpkins, whose family runs a dairy farm just down the road; he's also County Chairman of the Wiltshire Federation of Young Farmers' Clubs - and Alex Neason, a student at the Royal Agricultural University in Cirencester, who's also the recipient of the John Innes Foundation bursary for students from non-farming backgrounds who want to make a career in agriculture.
Escaping from the blustery weather in the warmth of the farm kitchen, the group discuss how the past week in Parliament might impact Brexit and farmers and their hopes for the future of British agriculture.
Presented by Charlotte Smith; produced by Lucy Taylor