Main content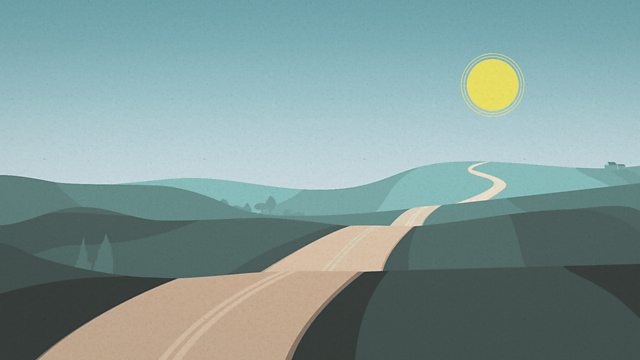 Peace and Protest
Juliet Stevenson and Jamie Glover with poetry and music on activism and the search for calm, including John Lennon and Yoko Ono's Bed-Ins, and Greenham Common.
Actors Juliet Stevenson and Jamie Glover with readings and music exploring themes of activism, protest and the search for peace as part of a pairing of Words and Music episodes marking the anniversary of the bombing of Hiroshima and Nagasaki.
John Lennon said of peace that it "is not something you wish for; it's something you make, something you do, something you are, and something you give away". Lennon and his wife Yoko Ono staged two "bed-ins", one in Montreal and one in Amsterdam; welcoming the world's press to join at their bedsides. While in Montreal, Lennon recorded his 'Give Peace a Chance' anti-war song. We also hear Yo-Yo Ma's Donna Nobis Pacem (Give us Peace) followed by Olivier Messiaen's Quatuor pour la fin du temps, written when he was a prisoner of war in German captivity and first performed by his fellow prisoners. And in Philip Glass's opera Satyagraha, Mahatma Gandhi makes a plea for non-violent resistance to injustice. The selection of readings includes All of these People by Michael Longley, Jerusalem by Naomi Shihab Nye and Ann Pettitt's Walking to Greenham.
The selection of readings also includes Between Waves, Heather Glover's winning poem in the Poems for Peace competition run by the Royal Society of Literature. We also explore the peace of nature in WB Yeats's The Lake Isle of Innisfree, in which the poet longs for the tranquillity of the island where he went as a boy, away from his adult life in the city. He imagines a life similar to that of the American transcendentalist Henry David Thoreau, living in nature at Walden Pond. We end with Denise Levertov's Making Peace on the need for poets to write of peace, creating an energy field more intense than war.
Producer: Fiona McLean
Readings:
Archive BBC World Service John Lennon and Yoko Ono
How the World Split in Two - Moniza Alvi
All of These People - Michael Longley
Immigrant Blues - Li-Young Lee
Jerusalem - Naomi Shihab Nye
Between Waves - Heather Glover
Walking to Greenham - Ann Pettitt
Prince Charming - Christopher Logue
The Iliad - Homer trans Martin Hammond
The Peace of Wild Things - Wendell Berry
The Lake Isle of Innisfree - WB Yeats
To the Lighthouse - Virginia Woolf
Walden - David Henry Thoreau
Making Peace - Denise Levertov
Last on

Music Played
Timings (where shown) are from the start of the programme in hours and minutes
Broadcasts