Main content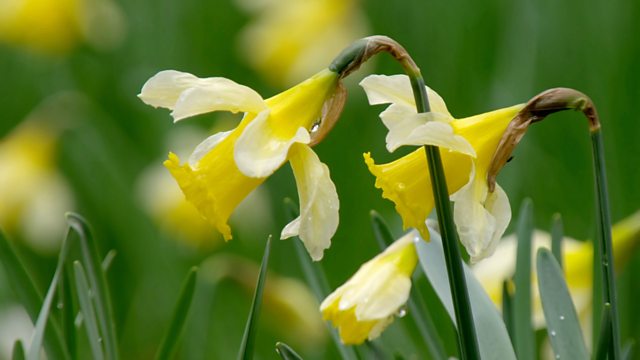 Episode 2
As spring approaches, it is time to get going with sowing seeds and Monty Don recommends varieties to sow now for months of summer colour.
As spring approaches, it is time to get going with sowing seeds and Monty recommends varieties to sow now for months of summer colour. With conifers enjoying a revival, he also plants up a pot to give interest all year round.
Adam Frost is inspired by a visit to York Gate in Leeds. Famed for the use and manipulation of plants to give structure to the garden, Adam shows us how we can replicate parts of its design for our own gardens. Annual climbing plants are an easy and inexpensive way to fill our gardens with colour and the head gardener at Parham House in Sussex shows us what varieties have proved to be a success in his trial at the gardens there.
Clips

York Gate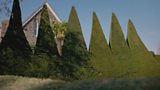 Considered by some to be one of the most iconic gardens of the 1980s, York Gate is owned and managed by Perennial, the charity that looks after horticulturists and their families in times of need. It was bequeathed to them in 1994 following the death of Sybil Spencer, a gifted plantswoman who helped design the garden with her son, Robin. Divided into separate rooms, it looks stunning year-round and is open to the public from 1 April - 30 September. For opening times, please check their website.
York Gate Garden
Back Church Lane
Leeds
West Yorkshire
LS16 8DW
Tel: 0113 267 8240
York Gate Garden (perennial.org.uk)
Conifers for pots
Conifers have suffered a great deal of bad press in recent years, thanks to the ubiquitous leylandii hedge. But not all of them turn into monsters. With the right plant, it's perfectly possible to grow one in a pot, adding a touch of evergreen structure to your patio. Monty opted for Juniperus communis 'Compressa', but there are many others to choose from. Derek Spicer, Chairman of The British Conifer Society, put these at the top of his list.
Chamaecyparis lawsoniana 'Ellwoodii' (Lawson's cypress)  Neat bushy habit with blue-green foliage. 'Ellwood's Gold' is more of a golden colour in summer, turning light green in winter.
Picea glauca var. albertiana 'Conica' (Alberta spruce)  Forms a nice neat pyramid with soft green foliage.
Pinus parviflora 'Glauca' (Japanese white pine)  Any of the dwarf pines would be good. This one has twisted blue-green needles that respond well to pruning if it starts to get out of hand.
Platycladus orientalis 'Aurea Nana' (Dwarf golden oriental thuja)  A slow-grower with flattened sprays of greeny-yellow foliage that turn golden in summer. Tough as old boots.
Taxus baccata 'Fastigiata' (Irish yew)  A staple at Longmeadow that would do equally well in a pot. Yellow forms are available too.
Tom's top 10 annual climbers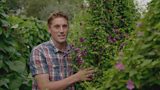 Annual climbers are so easy to raise from seed, you'd be daft not to give them a go! In no time at all, you can add height and drama to your border for the cost of a packet of seed. Head Gardener, Tom Brown, trialled around 130 different varieties last year at Parham House in West Sussex. Here are his top 10 peformers.
Asarina scandens 'Mystic Purple'
Clematis tangutica 'Helios' (Golden clematis)
Cobaea scandens f. alba (Cup and saucer vine)
Dolichos lablab  'Ruby Moon' (Lablab)
Humulus japonicus 'Variegatus' (Variegated Japanese hop)
Ipomoea lobata (Spanish flag)
Ipomoea purpurea 'Kniola's Black Night' (Morning glory)
Ipomoea x sloteri 'Cardinal Climber'
Petunia Tidal Wave Red Velour  
Thunbergia alata 'Desert Sandstorm' (Black-eyed Susan)
This year, Tom and his team plan to grow 100 different varieties of pumpkin and winter squash. If you happen to be in the area over the summer, why not drop in to see how they're getting on? If you're a member of the RHS, you'll also get in for free during the week.
Parham House
Pulborough
West Sussex
RH20 4HS
Tel: 01903 742021
Parham House (www.parhaminsussex.co.uk)
Credits
| Role | Contributor |
| --- | --- |
| Presenter | Monty Don |
| Presenter | Adam Frost |
| Series Producer | Sharon Fisher |
| Executive Producer | Gary Broadhurst |
| Production Manager | Caroline Morgan-Fletcher |