Main content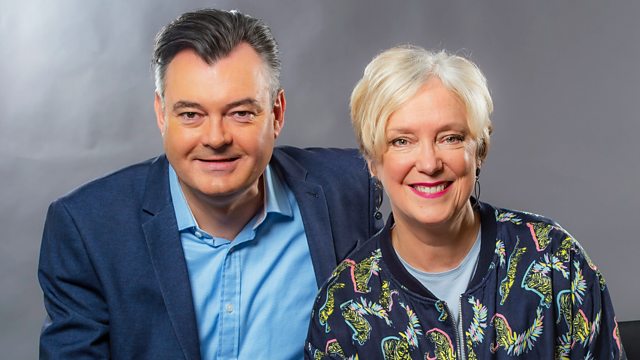 Local Hero the Musical; Gina Miller at Aye Write festival; Be Charlotte
Janice Forsyth is in conversation with Gina Miller to discuss her new book Rise and Be Charlotte is Single of the Week with her new song Do Not Disturb.
We go behind the scenes at rehearsals of Local Hero the Musical with some of the cast and the creative team behind the production at Edinburgh's Lyceum theatre.
Janice is in conversation with Gina Miller, the woman who took the British government to court to force Theresa May to consult parliament before triggering Article 50, to discuss her new book, Rise.
The Glasgow School of Art is launching a scheme to support emerging curators at the beginning of their careers called the Skypark Curatorial Fellowship 2019. Lesley Black, who leads the project, and two of the curators Rosie O'Grady and Giulia Coletti join Janice in her Glasgow studio to tell her all about it.
Roger Palmer's exhibition Refugio: After Selkirk After Crusoe opens at Kirkcaldy Galleries on Saturday the 30th of March and runs until the 23rd of June. Roger and Fife Contemporary Director Diana Sykes join Janice to tell them all about it.
Do Not Disturb by Be Charlotte is Janice's Single of the Week. Charlotte joins Janice on the phone to introduce it.
Last on