Main content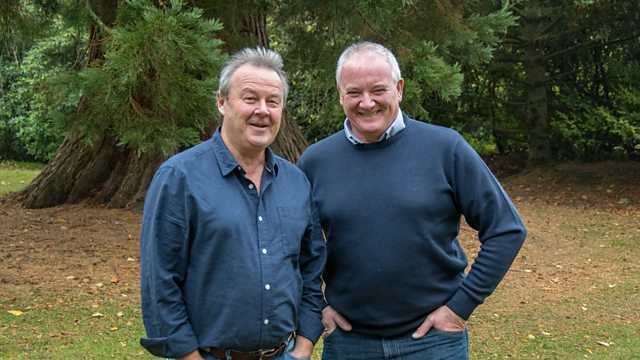 Birch water, Aspen and Adders
Join Mark Stephen and Euan McIlwraith for the latest outdoor activities from Shetland to the Borders, plus the key stories for those who live and work in the countryside.
It's a constantly changing political landscape at the moment. Earlier this week Euan caught up with NFUS director of policy Jonnie Hall and James Withers, chief executive of Scotland Food and Drink to get their take on what impact a Brexit delay or a no deal Brexit would have on food and farming in Scotland.
Euan finds out about the benefits of Joint Venture Farming. The scheme allows young people to start or develop a farming business while also allowing an existing farmer to work with them while reducing their day to day role on the farm.
Mark visits Drumpellier Country Park which is part of the larger Seven Lochs Wetland Park. At almost 17 square kilometres it's Scotland's largest urban heritage and nature park.
Joyce Campbell is co-chair of the Women in Agriculture taskforce for Scotland but she still works on her family farm Armadale up in Sutherland. Euan speaks to her about balancing her busy life.
Birch water can only be tapped from the trees during one roughly three-week period in early to mid-March. Mark meets a husband and wife team who are the only producers of Birch water in Scotland and hears about the health benefits of the water.
Aspen trees at Scottish Natural Heritage's Muir of Dinnet reserve in Aberdeenshire are in flower and it's an unusual sight. The last time there was a major flowering of aspen in Scotland was in 1996. Euan goes to find out more and tells us about their place in folklore.
Mark meets the Tulloch Man, a naked Pictish warrior carved onto a large stone which was discovered by contractors working on the A9 upgrade on the outskirts of Perth. He's now been given a home at Perth Museum and Art Gallery.
Coastal rowing is growing in popularity around the seaside towns of Scotland. Mark takes to the water off Nairn with the Ardersier and Nairn Boat Club to find out what the appeal is.
With the mild weather recently adders have been spotted on the Muir of Dinnet nature reserve. Euan sees if he can track any down.