Main content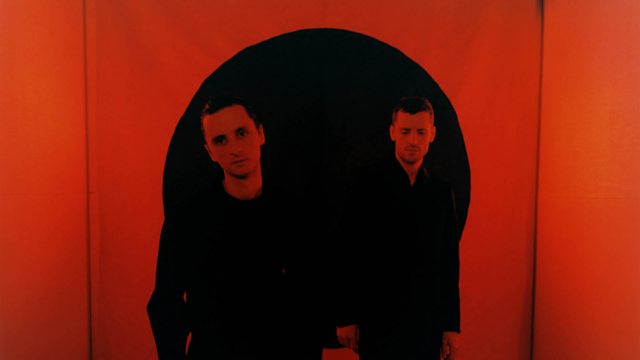 By These New Puritans
Jack Barnett from These New Puritans compiles a playlist featuring Georgian polyphony, an astoundingly complex song written in a dream and a piece by British composer Thomas Ades.
Last on
Music Played
These New Puritans

Inside The Rose

Inside The Rose.
Infectious Music.

Basiani Ensemble

Tsimdao Gmerto

Georgian Polyphony Singing.
Basiani Emsemble.

David Bowie

A Small Plot Of Land

Kamixlo

Ayuda

Angelico - EP.
Bala Club.

Philharmonia Orchestra

Agnus Dei

Stravinsky - Symphony of Psalms; Mass; Cantata.
Naxos.

Boymerang

The Don

Classic Plant.
The Leaf Label.

Current 93

Black Ships Ate The Sky

Black Ships Ate The Sky.
Durtro.

Fretwork (William Byrd)

Ye Scared Muses

Goe Nightly Cares.
Virgin Veritas.

Captain Beefheart & His Magic Band

The Thousandth And Tenth Day Of The Human Totem Pole

Icecream For Crow.
Virgin.

Van der Graaf Generator

(We Are) Not Here

Trisector.
Peter Hammill, Hugh Banton & Guy Evans.

Atrium Musicæ de Madrid

Fragments Instrumentaux de Conrrapollinopolis

Musique de la Grèce Antique.

Hans Henning Korb

Fragment aus Einem Epischen Traum

Thomas Adès

In Seven Days VII Contemplation

Ades In Seven Days / Nancarrow Studies.
Signum.

These New Puritans

Six

Inside The Rose.
Infectious Music.
Broadcast

Featured in...
Binaural river journeys, unlikely interests, music with plastics, surreal comedy & more